ArcheAge - 750 Credits Pack Key GLOBAL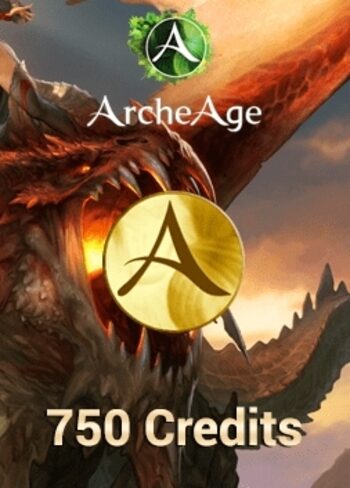 ArcheAge - 750 Credits Pack Key GLOBAL
Sajnáljuk, elfogyott :(
Szeretnéd ezt a játékot? E-mailben értesíthetünk, ha újra kapható lesz.
Értesítés
Fontos közlemény:
To redeem go to: http://www.trionworlds.com/archeage/en/store/redeem/ and follow the instructions.
A játékosok is megnézték
Termékleírás
ArcheAge - 750 Credits Pack Key
As you invest time and effort into building up your character, it's completely natural to also want to improve upon everything your hero has: skills, gear or just plain aesthetics! Buy ArcheAge 750 Credits Pack and enjoy the best the Marketplace has to offer.
Step into Erenor
ArcheAge is a free to play game, and like many in the same category, it also offers additional boosts and cosmetics to improve your experience. Depending on your class and play style, you may also find something to help you along your chosen journey. Perhaps it's a new pet that will make you smile each time you look at it? Or maybe it's the specifically timed buff that will increase your chances against the boss you want to battle? Once you buy ArcheAge 750 Credits Pack, the choice – as well as the fate of your character – is in your hands!
Aesthetic improvement
Grab a brand-new outfit for your favourite hero, cover that tired and boring gear with shiny and bold equipment; boost your confidence and display your superiority for all to see. And the Marketplace capabilities do not end there. The game features two modes of transportation: gliders and mounts. One is used as terrestrial movement aid, another is designed to help with the ship raiding (yes, it's a thing!). Further customization of the aforementioned elements is available if you buy ArcheAge 750 Credits Pack.
Your own land
In such a huge map and dangerous missions, it's always nice to carve out a piece of land meant only for you. The marketplace can provide players with deeds for the land – as the name suggests, it will grant you a plot to build your house on. Additionally, there are various décor items in the shop, so you are able to customize and remake your housing in however way you want. Just imagine how pleasant it is to enhance not only your player but also the real estate!
Overall, when you buy ArcheAge 750 Credits Pack, there is a great variety of tiny (or big) items that could make the gameplay easier and, frankly, more exciting. No more looking like a peasant, it's time to step up!
Egyéb részletek
Megjelenés dátuma

2013. október 15.

Kiadó

Trion Worlds

Fejlesztők

XL Games