Lyft Gift Card 25 USD Key UNITED STATES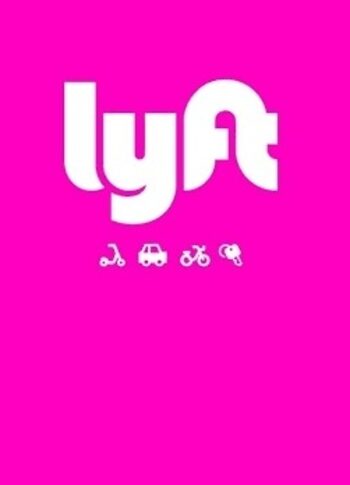 Lyft Gift Card 25 USD Key UNITED STATES
Sdílejte to s někým, kdo by to chtěl!
Spojené státy americkéLze aktivovat v

Spojené státy americké

Zkontrolujte

Digitální klíč

Toto je digitální vydání produktu (CD-KEY)

Okamžité doručení
Důležité upozornění:
Please use mobile app to redeem the coupon.
Mohlo by se vám také líbit
Popis produktu
Lyft Gift Card 25 USD
In modern times, everything is moving quickly. You need to arrive at your destinations and appointments on time. There's no room for delays, and Lyft understands that. That's why they provide convenient, safe, and fast transportation options. With a Lyft gift card, you can give rides to those you care about or add credit to your personal Lyft account. It's easy and dependable - Lyft offers an app that connects you to top rides in minutes. You can select budget-friendly or high-end options, depending on the occasion. Simply use the Lyft app for the most comfortable and affordable ride whenever you need it. Travel in comfort, buy Lyft 25 USD gift card key today at a cheaper price!
What can I use a Lyft gift card for?
With a Lyft card, you'll get from point A to point B a lot cheaper! Here's what you can use your Lyft voucher on:
• A ride when you need one. Running late or just want to get home safely? Lyft will take you wherever you need to get;
• Shared rides. Save some money by sharing a ride with others heading in the same direction;
• Luxury rides. Feeling fancy? Treat yourself to a luxury ride! Ride around town in the luxurious cars or impress your date with Lyft Lux;
• Healthcare transportation. Lyft has teamed up with several healthcare institutions to simplify your trips to medical appointments, surgeries, and treatments through specially designed transportation;
• Bikes and scooters. In select cities, you can rent bikes or scooters for a fun ride around the city or traffic jam-free transportation;
• Cheap Lyft gift card price.
It's always better with a Lyft gift card!
Get where you need to go cheaper with a Lyft voucher! Late for work? Get a Lyft! Travel to your destination faster and safer – Lyft will pick you up in minutes and make getting from point A to point B a breeze. No more overcrowded public transportation, no more designated drivers – take advantage of Lyft services with the best Lyft gift card discount at Eneba! And if you're feeling fancy, jump into Lyft Lux and drive around town in a luxurious car. More than this, rent a scooter or a bike for sightseeing and explore every corner of the city – all with one Lyft 25 USD gift card key. Buy Lyft gift card cheaper now!
How to redeem a Lyft gift card?
Redeem your Lyft gift card online or in the app within a few easy steps:
• Tap on the menu icon in the top left corner of the Lyft app;
• Select the gift card icon;
• If you don't see the gift card icon, then tap Payments and then select the gift card icon;
• Enter your Lyft e-gift card key.
Další podrobnosti