Buy GW2 Gems at the best price
Type:

Game points

Regions:

Global

Regions:

United States

Regions:

North America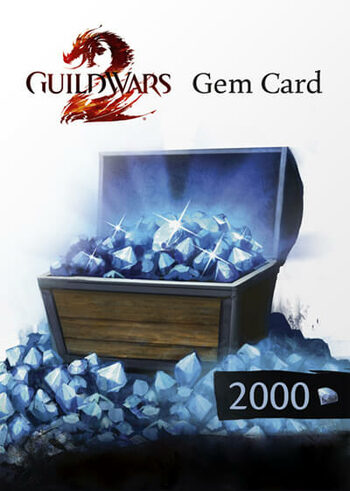 Guild Wars 2 2000 Gems Card Official website Key GLOBAL
Global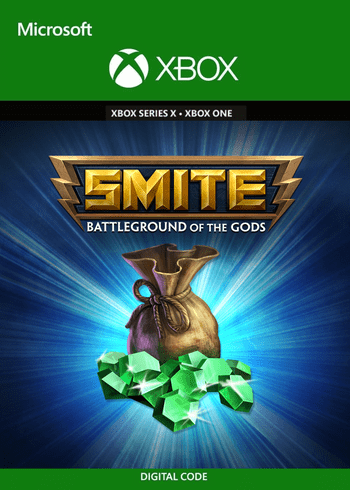 SMITE - 1500 Gems XBOX LIVE Key UNITED STATES
United States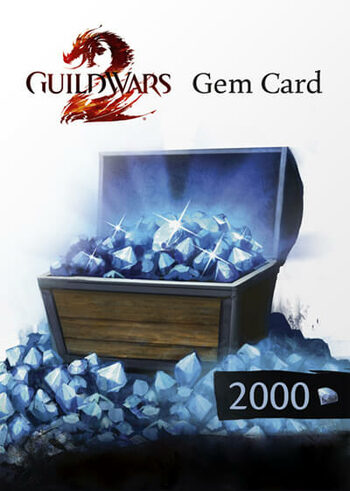 Guild Wars 2 800 Gems Card Official website Key GLOBAL
Global
Escape into a breathtaking world filled with captivating stories, stunning landscapes, epic quests, and endless adventures. in an in-depth and ever-changing role-playing adventure! In the vast realm of Tyria, every corner hides secrets waiting to be unraveled, treasures yearning to be discovered, and thrilling experiences yearning to be embraced. Elevate your gaming experience with GW 2 Gems, the key to unlocking a world of limitless possibilities in the beloved game Guild Wars 2. These gem cards are one of the safest, most convenient, and easily accessible ways to unlock gems for use on the purchases of game items in game store. Gems are one of the Guild Wars 2 virtual game currencies with which you can buy numerous cosmetic items and other beneficial goodies to boost your Guild Wars 2 experience tenfold. After your purchase, your 10-digit gem code by email, which you'll have to enter in-game.
What can I buy with the GW2 Gem card code?
Embark on epic quests and engage in immersive storylines that will captivate your imagination. Make impactful choices that shape the course of the narrative, forging your own destiny in the ever-evolving world of one of the most popular online multiplayer games – Guild Wars 2. Here's what you can buy with GW2 gems from the game's Gem Store:
Express Your Style. Transform your character's appearance with a plethora of stunning outfits, armor piece skins, armor set skins, enchanting glider skins, captivating weapon skins, and gear appearances. Stand out in the world of Tyria and showcase your unique style with numerous item skins.;
Unlock Additional Content. Access exclusive expansions, additional storylines, and thrilling adventures with GW 2 Gems. Dive deeper into the lore of Guild Wars 2 and unravel captivating tales.
Personalize Your Home. Purchase decorations and furnishings for your in-game home, making it a personalized sanctuary that reflects your tastes and achievements;
Increase Convenience. Invest in quality-of-life upgrades, as the default 250-item storage capacity is rarely enough. Exchange gems for additional bank space, more character slots, and shared inventory slots for sharing gear between characters. Streamline your gameplay experience and enjoy seamless organization.
How to redeem GW2 Gems?
If you're buying Guild Wars 2 Gem gift card for the very first time, the redeem process might be a bit tricky, so we kindly offer a helping hand. Buy GW2 gems and redeem them by logging in to your Guild Wars 2 account (the one in which you want to receive your gems). Then open the Black Lion Trading Company panel. This can be done in two ways: either press the default [O] hotkey or click on the lion icon in the upper left corner of your in-game screen. Once you are on the Gem Store's homepage, select the 'Redeem Code' feature in the upper left Store's corner, and from there, simply follow the on-screen instructions. If you are still experiencing problems, try entering your Gems key code with space at the end. Gems will be delivered automatically in an instant, enjoy your Gem Card experience!