Old Navy Gift Card 100 USD Key UNITED STATES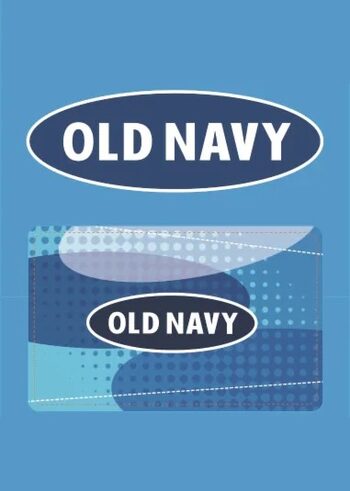 Old Navy Gift Card 100 USD Key UNITED STATES
Sorry, sold out :(
Want this game? We can notify you via email when the product becomes available again.
Notification
Product description
Old Navy Gift Card 100 USD Key
Do you want to look fashionable? Of course, you do! There are tons of amazing fashion e-shops on the internet, offering various things, including the most fashionable and cutting-edge apparel, shoes, beauty products like cosmetics, accessories for men, women, and children with a selection of top brand names, decorations for your home, items made by well-known designers, and even gifts! Yes, fashion e-shops offer gift cards that are essential if you want to look amazing and at the same time save some precious money! Here, in the Eneba marketplace, you can find the best deals on fashion e-shops for a cheaper price. It's time to look beautiful and to make your home anew, and make every day like a holiday! Don't hesitate and buy Old Navy 100 USD gift card key at a cheaper price today! It's worth it!
What can I use the Old Navy gift card for?
Take a look at these features of Old Navy that will please your every need:
• Women's and men's clothes. Swimsuits, tees, dresses, shorts, activewear, jeans, shirts, accessories, tees, shorts, pants, sweatshirts, socks, and much more for every woman and man's needs;
• Kids clothes. Dresses, jumpsuits, shorts, swimsuits, tops, jackets, jeans, uniforms, pajamas, and t-shirts for every boy and girl;
• Toddlers. Dresses, rompers, shorts, skirts, swimsuits, t-shirts, pants, pajamas, sweatshirts, and tops for little, toddler girls;
• Babies. Bodysuits, tops, swimsuits, dresses, jumpsuits, bottoms, new-born essentials, pajamas, multipacks, and shoes for baby boys and girls;
• Maternity clothes. Tees, tops, shorts, pants, leggings, activewear, dresses, bras, and much more for maternity needs;
• Cheap prices of Old Navy gift cards!
Old Navy eGift Cards are available from US$100 to US$500, but you can always find better deals in third-party resellers, such as the Eneba marketplace!
It's always better with Old Navy Gift Card!
Keep in mind that with Old Navy 100 USD gift card key you will get the best service since they improve it all the time. Get ready for unique features such as mobile shopping and new retail partnerships. With Old Navy gift card you can be sure to get the best shopping experience which is fresh, relevant, and inspiring. It's always easy to shop for clothes, home decor, and other fashionable things online and with this gift card, you will get all that and even more! Get ready for a cheap Old Navy 100 USD gift card price with Eneba!
How to activate the Old Navy gift card?
Navy gift cards can be redeemed online at oldnavy.com, gap.com, bananarepublic.com, and piperlime.com.
To activate an Old Navy Credit Card, follow these steps:
• During Checkout, enter your gift card number into the gift card entry fields on the Billing Page or the Order Review page. Enter both the 16-digit gift card number and the 4-digit PIN on the back of your gift card;
• Click "Apply", and you will get a confirmation message, which means that the gift card has been applied to your order.
When applying more than one gift card:
• You can apply a maximum of 5 gift cards per order. To enter more than one gift card, enter the first gift card number and 4-digit PIN and click the "Apply" button. You will see a confirmation message that your gift card has been applied. Then enter your second gift card number and 4-digit PIN and click apply. You will see a confirmation message that your second gift card has been applied.
Other details
Release date

July 18, 2015