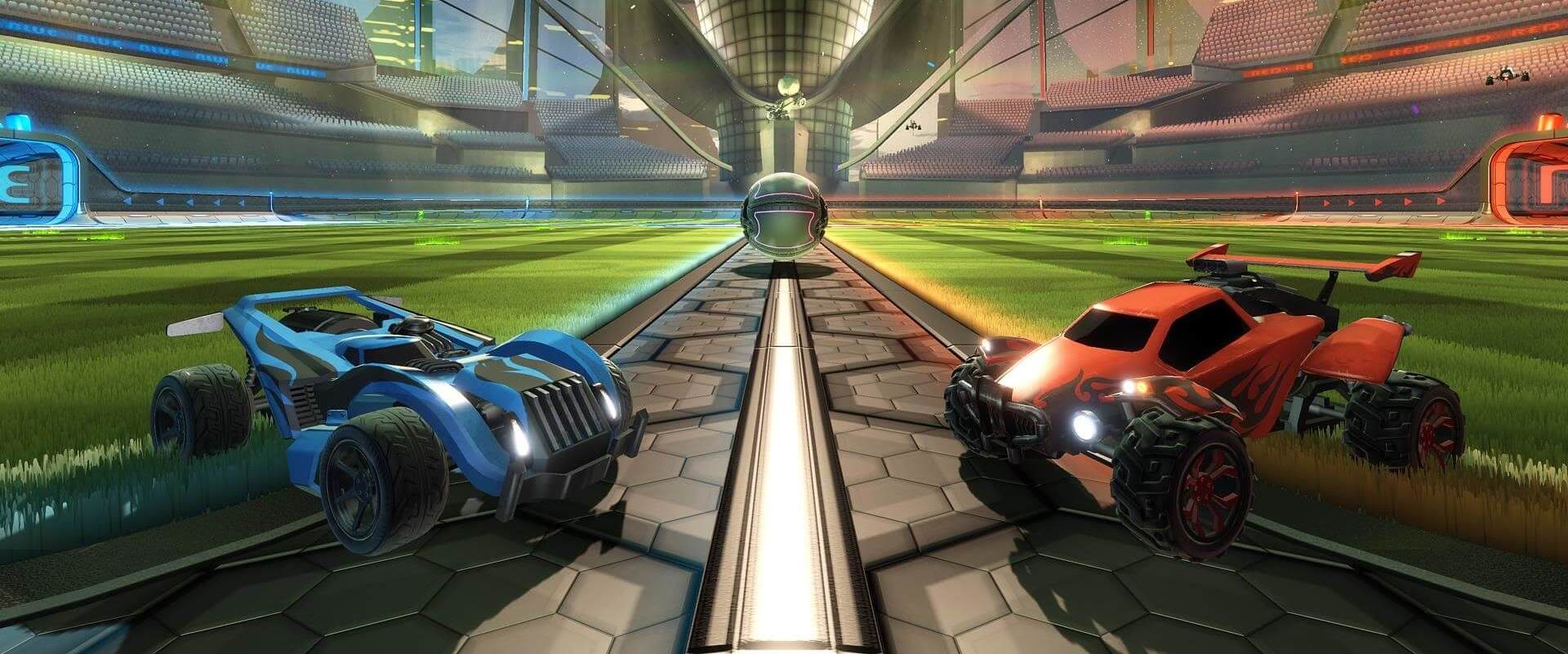 Rocket League Steam Key GLOBAL
Is it Football? Racing? Both?

How much is Rocket League key is still about football? Well, there's a stadium, a pitch, a humongous ball, a net, and a whole lot of intense action in this game. The standard football players, however, are not present, but Rocket-powered cars are there to compensate! Buy Rocket League PC edition and see it for yourself!

There's Thunder, and Fire, and Rainbows!

With Rocket League key the What is as important as the How! Jacked-up supercars are the main stars on the pitch, and they deliver! Select from one out of four categories, that collectively have over 65 vehicles to offer, and start unleashing the storm upon your opponents!

How Far Can You Go!

There are literally millions of possible customization options with Rocket League key. Pimp your metallurgic creation, paint it, add numerous ornaments and accessories, and ravage the untamed stadium grounds with your newly customized 8th World Wonder! The best part is that it's all just cosmetic advantages!

A Form of Satisfaction!

There's no better feeling than buying Rocket League key and dashing into that huge ball with full force, thus scoring a successful game-deciding goal! Going wheels deep is the way to do it! Start your engine and let the flames consume everything you leave behind; the competition is dead serious!

The Pitch is Where Half of the Action Happens!

Modern football is played on the pitch, with Rocket League key, football is played everywhere! Ride on the very sides of the arena, partake in aerial ball control, dish out crazy somersaults and flips, and that's far from everything this game has to offer.