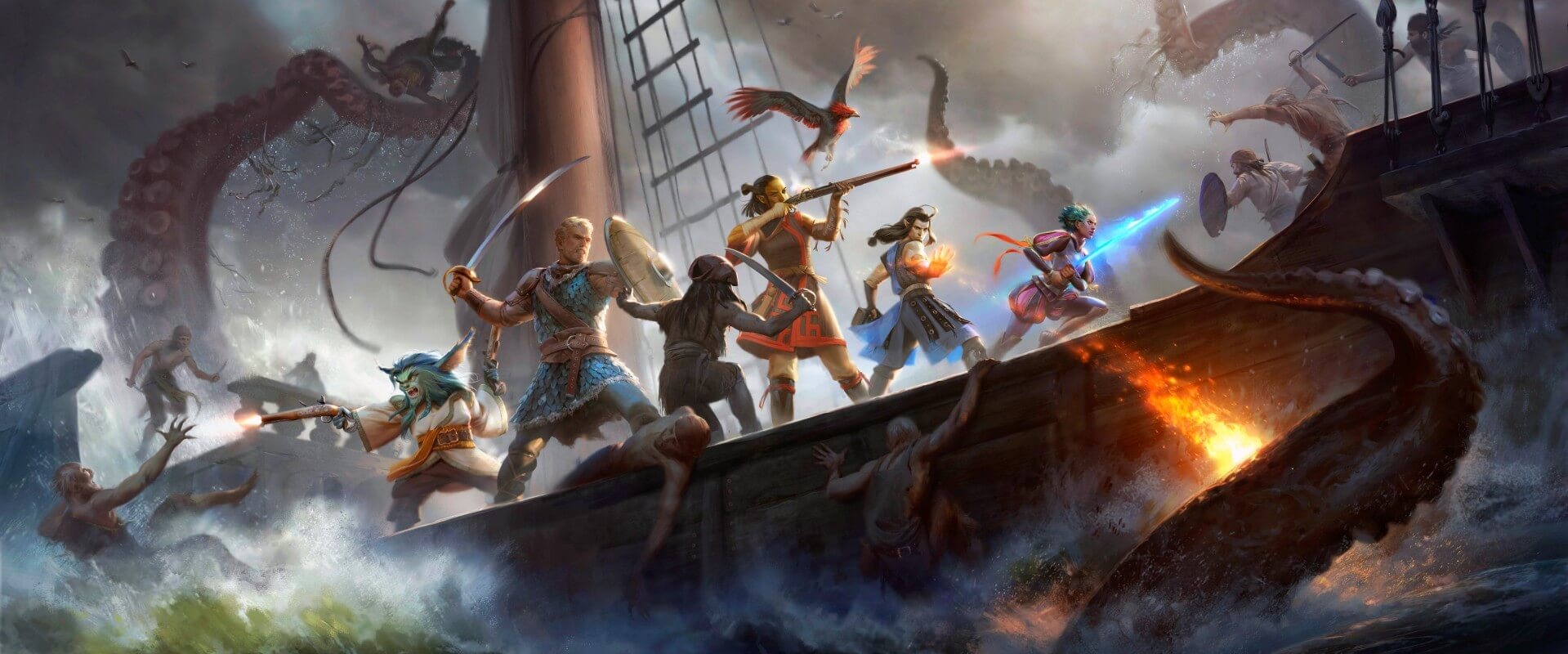 Pillars of Eternity II: Deadfire Steam Key EUROPE
99.86%

from 500+ rated as excellent!
Left and Right, There's Danger at Sight!

Travel a huge open-world setting, and discover wonderous scenery, mythical threats, numerous amazing characters, and a whole range of varying emotions. This journey is as thrilling, as it is intense, daring, and nerve-wrecking. The fate of the world lies upon you!

The Watcher of Caed Nua!

In Pillars of Eternity: Deadfire II you will play as the Watcher of Caed Nua, a pathfinder set to retrieve his lost soul by any means necessary. You are gifted (or cursed for that matter) with the power to open a path to the long-forgotten memories of those you choose, use it wisely!

Explore, Discover, and Assemble!

By traversing the vast open-world you will discover many mysteries surrounding the Deathfire Island chain! Explore caves, dungeons, cities, caverns, mountain tops, and vast oceans and assemble a crew fit to face the godly trials together!

Your Faith — Your Choice!

There's no single universal outcome to your quest in Pillars of Eternity II: Deathfire. Whatever choices you will make throughout the game, will all lead to an outcome unique to your personal journey. The final may end in a horrific tragedy, or enfold as a miraculous adventure, you are the key.

The Defiant!

Sail your way across the unpredictable seas in your trusty ship, the Defiant! Your ship serves as your home-base, a haven, and the most advanced means of travel that you have access to. Upgrade it or buy a better one. Participate in intense ship-to-ship battles, emerge victorious, and collect the loot!