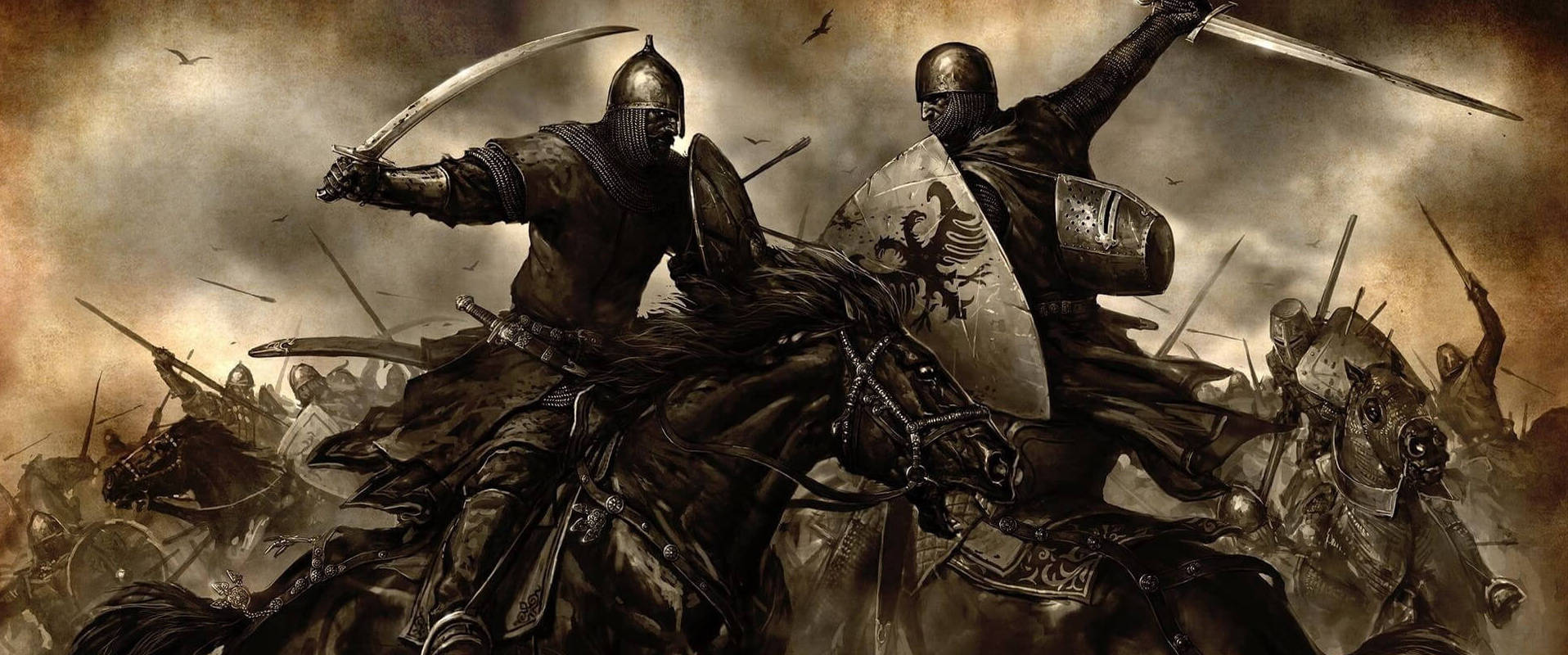 Mount & Blade: Warband Steam Key GLOBAL
It's Not About You!

Mount & Blade: Warband presents a world in which the action doesn't spin around you. This role-playing game managed to develop a living and breathing world. While you cattle sheep or try to fight off the bandits somewhere in the forests, the diplomatic world affairs continue to change and evolve!

It's Not a One-man Army Game!

Sure, Mount & Blade: Warband allows you to become this awesome armoured chunk of meat that in one on one battles is next to unbeatable, however, that doesn't mean that once you take off your helmet and go have a couple of beers, somebody can't stab you in the neck! That's where warband comes into play.

It's Not Always a Bliss!

Surround yourself with like-minded folk! Find your soon to be brothers in the shadiest town corners. They have their own personalities, and as long as you keep them happy with income, they will fight for you! However, in Mount & Blade: Warband, the fighting part is no less bothersome than providing a steady pay.

It's Not Anyone Else's Fault!

The autosave option in this game is annoying beyond belief, and it's not because it doesn't save anything, frankly it's quite the opposite, the abnormally frequent autosave saves everything! So, every little mistake that you'll make – stays with you for the whole journey! Nothing is ever forgotten, nothing can be repeated twice!

It's Not Just a Single-player Experience!

Mount & Blade: Warband key offers an exquisite opportunity to immerse in medieval bloodshed with multiple players! The game has 8 multiplayer modes, which include deathmatches, 32-player sieges, and thrilling one on one duels, that in order to retain your honour, will take every ounce of strength you have!