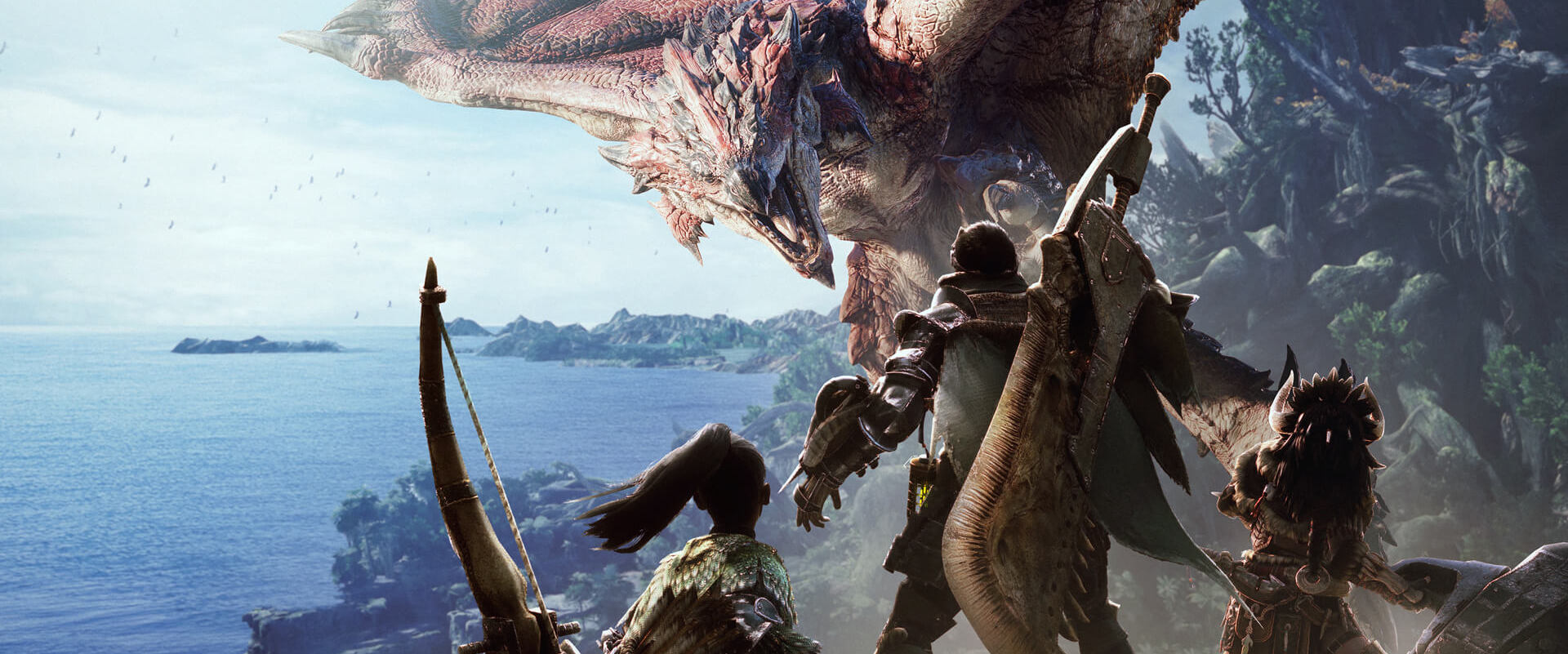 Monster Hunter: World Steam Key EUROPE
The World of Monsters and Men

Enter a world where monsters and men co-exist in a harmonious manner! Monsters kill human, hunters kill monsters, bigger monsters kill hunters, and more experienced hunters kill bigger monsters, and this goes on for ages! Such is the wonderous continuity of the dominance cirlce here!

It's as Beautiful as It's Deadly!

Buy Monster Hunter World and immerse in a visual experience that will leave you breathless from your very first gaze. Environments lush with green forests, cities breathing life upon everyone daring to visit, and unlimited man-made and natural wonders await everywhere you go!

A World of Mythical Creatures!

The New World is a not an easy place to live in, although for an experienced hunter it's a constant adventure to experience. Face large and terrifying creatures, smaller less-challenging monsters and numerous life forms such as endemic, terrestrial, aquatic, airborne, and treetop life!

Gear-up!

In Monster Hunter World, your sharp weapon and sturdy armour are as important as your knowledge and skill. Wield numerous weapons, learn amazing combo sequences, and hunt the New World's animus dwellers for the best quality materials to enhance your wearable defence!

An Experience You Won't Forget!

Ultimately, what Monster Hunter World offers is an all-out immersive experience, where a mere mortal man faces challenges far superior in strength, speed, and size, manages to overcome them and proves mother nature again and again: humans are the fiercest predators among all.