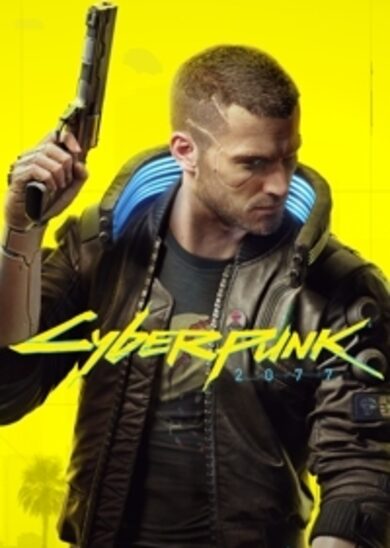 Cyberpunk 2077 GOG.com Key GLOBAL
100%

of 500+ ratings are excellent!
Pre-Order Cyberpunk 2077 key Today

Even though Cyberpunk 2077 key is still quite far away from its official release (April 16, 2020), you can already Pre-Order the title right here, right now. Join forces with Keanu Reeves aka Johnny Silverhand, and immerse in a thrilling sci-fi driven action adventure with RPG elements all over the place!

Join Forces With the Best

The title will offer you multiple scenarios with a hefty variety of choices wherever you go, whatever you do. Choices matter, and you'll make sure of it first-hand. There's no right or wrong action in this adventure piece – there's just decision and outcome. And if you can say one thing about CD Projekt Red, it's that the developer knows how to get you involved.

A Spice of Life

Buy Cyberpunk 2077 Pre-Order key and get engulfed into a world so lively and busy, that you'll refuse to believe it's really just a game. Every non-player character you'll get to do business here has his/her own motif, reason, and goal. Your journey won't be easy, neither will it be predictable. It's good that you still have almost a year for preparations!

Not Quite Your Regular FPS

The title presents first-person oriented gameplay to place you deep inside the protagonist's shoes. But this title is as far from your regular FPS as it can get (aside from the action sequences – where it shines with spectacular cyber-punkish colours). Buy Cyperpunk 2077 key and explore, partake in numerous fine-tuned dialogues, hack, engineer, and tons more!

Customization and Personalization

In this sci-fi based action-adventure piece, you'll get to rock as V, a gun-for-hire type of character. However, what kind of V you'll be, depends entirely upon you. Starting from in-depth cosmetic customization, digging through numerous stat bars, backstory subtleties, and of course, ending down with the vast in-game augmentation system.