PlayStation Plus Black Friday
Haven't had the chance to expand your personal video game collection with PlayStation Plus? Black Friday sale on Eneba store serves as the perfect opportunity to fill your gaming needs cheaper! Visit Eneba Black Friday Sale for the best deals!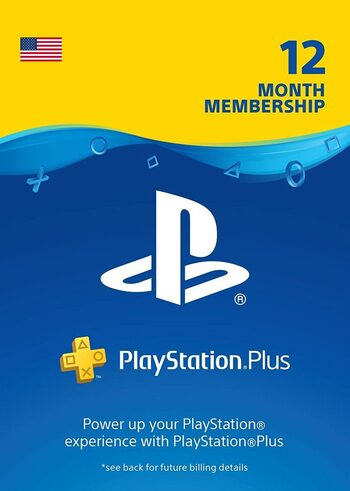 PlayStation Plus Card 365 Days (USA) PSN Key UNITED STATES
United States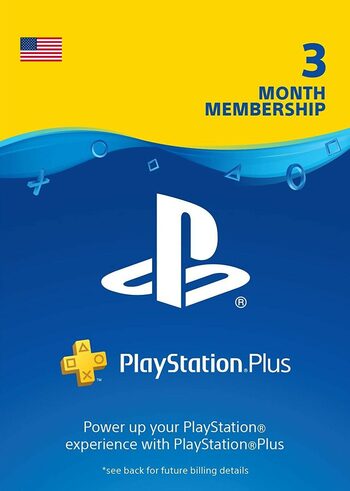 PlayStation Plus Card 90 Days (USA) PSN Key UNITED STATES
United States
Buckle up, gamers! It's that time of the year. The hottest and most desired games & prepaids are now on sale! This is the perfect time to get PlayStation Plus and sink your teeth in Black Friday Sale! Explore new genres and embark on marvelous adventures. Slay demons, travel to outer space, delve into the darkest dungeons, or become a sports superstar! You and your next favorite game are only a click apart. Get whatever you want and play without limits. Best PlayStation Plus Black Friday deals await!
PlayStation Plus Black Friday sale is here! These are extremely good news for the PlayStation console owners as the PS Plus subscription is simply vital using this console. Without PS Plus a majority of convenient PlayStation services and features remain without access and that's an unnecessary loss, especially considering the opportunities provided by the Black Friday sale. This collection includes various PlayStation Plus subscriptions for different time durations and on a variety of regions. This way you can finally realize the full potential of your PlayStation console and relax about the price. Black Friday discounts have you covered!
If you're a PlayStation gamer, the PlayStation Plus Black Friday can provide you with access to the multiplayer mode of your favorite gaming titles, among many other things. By shopping on the sale today, you can get set for entire months and save a lot of money in the process. Not only that, as a PS Plus service subscriber, you'll also receive two free games each month, completely free of charge! And these are not some second-rate titles, but the must play triple-A hits! Just imagine – with three months PS Plus subscription, you'll receive six free games! Along with that, you'll be able to join their online communities and try out an advanced matchmaking system, all of which will be provided with PlayStation Plus. Black Friday will get you set for months at cheapest prices. Don't miss this opportunity and enjoy the possibilities of the PlayStation platform to the fullest!
How do I activate PlayStation code?
Open a Sony Network Entertainment account on PSN (or use your existing Sony Entertainment Network account);
Select the PlayStation Store icon on the PS4 system home screen;
When on PlayStation Store, select Redeem Codes at the bottom of the menu;
Enter the key code you've received in your email;
Select Continue on the dialog box;
Select Confirm to accept the terms and services pop-up;
Select Continue to complete code activation!