Hearthstone Black Friday deals
Haven't had the chance to expand your personal video game collection with Hearthstone? Black Friday sale on Eneba store serves as the perfect opportunity to fill your gaming needs cheaper! Visit Eneba Black Friday Sale for the best deals!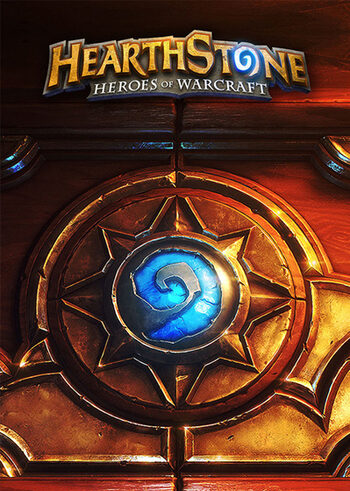 Hearthstone Deck Of Cards - 1 Pack Battle.net Key GLOBAL
Global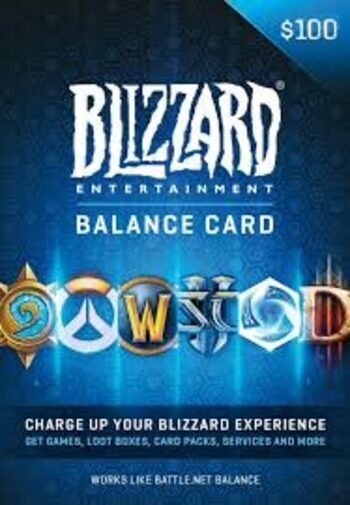 Battle.net Gift Card 100 USD Battle.net Key NORTH AMERICA
North America
Buckle up, gamers! It's that time of the year. The hottest and most desired games & prepaids are now on sale! This is the perfect time to get Hearthstone and sink your teeth in Black Friday Sale! Explore new genres and embark on marvelous adventures. Slay demons, travel to outer space, delve into the darkest dungeons, or become a sports superstar! You and your next favorite game are only a click apart. Get whatever you want and play without limits. Best Hearthstone Black Friday deals await!
Check out the collection of Hearthstone Black Friday deals, especially if you're a fan of collectible card games or the epic fantasy world of the Warcraft franchise. Hearthstone: Heroes of Warcraft is a game developed and published by the infamous Blizzard Entertainment, a company behind one of the most recognizable franchises in the gaming industry. Hearthstone: Heroes of Warcraft is an online collectible card game that combines both of the previously mentioned things into an exciting new phenomenon. If you loved playing Magic the Gathering, Yu-gi-oh! or Duel Masters as a kid, you'll love to get your hands on Hearthstone: Heroes of Warcraft and the first step is to browse through the Hearthstone Black Friday deals!
Just like in many other collectible cards game, you need to construct your personal card deck to play. Use it as your greatest weapon against the opponents you'll face and the best way to increase your strength as a player is to assemble the deck through buying the Hearthstone cards packs. Get the packs for cheap during the Black Friday sale and you'll get at least one rare monster or ability in each one! You might even get your hands on an Epic or Legendary monsters. Use the Hearthstone Black Friday deals to you advantage, construct undefeatable deck builds and enjoy the thrill of finding out for the first time what your newly purchased card pack includes! Along with the Black Friday, this excitement is now available even cheaper!
How to redeem a Blizzard code?
Log in to your Blizzard account on Battle.net webpage;
Look for Redeem option at the Account Overview;
Enter the key and click Redeem to finish the process;
Purchased items have been added to your account!