Riot Access Code 25 USD UNITED STATES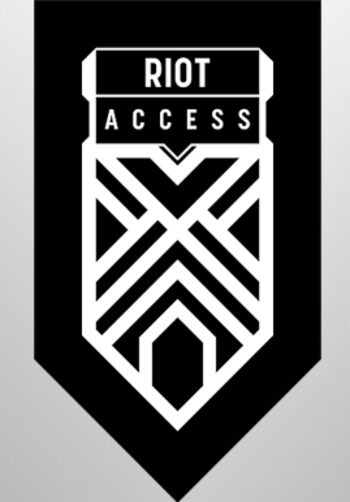 Riot Access Code 25 USD UNITED STATES
Share with someone who would like this!
Cheapest offer
Looking for good deals?
Get them delivered to your inbox
Available at checkout:
United States

Amerika Birleşik Devletleri

içinde etkinleştirilebilir

Dijital anahtar

Bu, ürünün dijital bir sürümüdür (CD-KEY)

Anında teslimat
Önemli Uyarı:
Only for UNITED STATES region! These codes can be used for Valorant, Legends of Runeterra, and League of Legends.
Oyuncular ayrıca görüntüledi
Ürün açıklaması
Riot Access Code 25 USD / Cheap Valorant Points
Riot Access Code is a digital code that can be redeemed for Riot points to your selected Riot Games account, allowing the user to pay for optional microtransactions using the in-game points. Riot prepaid cards are a convenient way to purchase Riot's in-game currency without the need for a credit card or bank account. Buy Riot Access Code 25 USD cheaper and enjoy the value and opportunity the cheap Valorant points provide!
Do Riot Points work on Valorant?
League of Legends is not the only game where Riot Points can be applied. Valorant is a famous FPS genre game produced by Riot Games, and the in-game currency of the said title is called Valorant Point (VP). So yes, in Valorant, Riot Points are converted to Valorant Points – premium Valorant currency that can buy in-game goodies and Radianite Points. Prepaid League of Legends gift cards can be activated and applied for this game.
In fact, League of Legends RP is a cheaper alternative for refilling the funds of your Valorant account. The in-game community is growing increasingly due to the remarkable gameplay at hand, followed by stunning animation and multidimensional, engaging characters – we urge you to join if you haven't yet. And cheap Valorant Points will only add value to the guaranteed entertainment levels!
What can Riot Access code be used for?
As with most in-game currencies, Riot Points redeemed via Riot Access code can be used to buy in-game content to enhance your gameplay experience and help build an individual style! Naturally, you can invest in server and name switch tools, additional rune pages, level boosts, mystery chests & keys, as well as plenty of other in-game goodies. For instance, League of Legends does not sell power items – a good cosmetic piece can serve as one of the greatest gameplay enhancements you may want. In Valorant, with Valorant currency, you can unlock each additional level, featuring customizations like the new visual effects, audio, animations, unique finisher variants, and of course, weapon skins.
What is the value of LoL gift cards?
Riot Games gift cards vary in the amount of RP they contain, and as a result, League of Legends RP prices vary too. Gift cards are also valuable in regard to their usage as a payment method – one does not have to use bank or credit cards to add in-game currency to their Valorant or LoL accounts. In turn, this saves time, effort, and above all, money. At Eneba, we often provide discounts and great deals for Riot Games gift card codes and you're always welcome to benefit from these. Keep in mind that Valorant cards are restricted to a certain region/server and can only be activated in the said region.
How do I activate a Riot Games card in Valorant?
• Log into the Valorant game client;
• Open the in-game shop in the menu on the top right;
• Scroll all the way to the right in the payment methods, select the Prepaid card;
• Enter your code to activate the credit;
• Click Submit. Your Riot Points have been added to your account!
How do I activate a Riot Games card in LoL?
• Launch the League of Legends client or go to leagueoflegends.com to create an account;
• Click on the Store;
• Click on the Purchase RP;
• Select Prepaid Cards and enter your code;
• Click Submit. Your Riot Points have been added to your account!
Diğer ayrıntılar
Çıkış tarihi

7 Eylül 2015

Yayımcı

Riot Games

Geliştiriciler

Riot Games