Binance Gift Card (ETH) 70 USD Key GLOBAL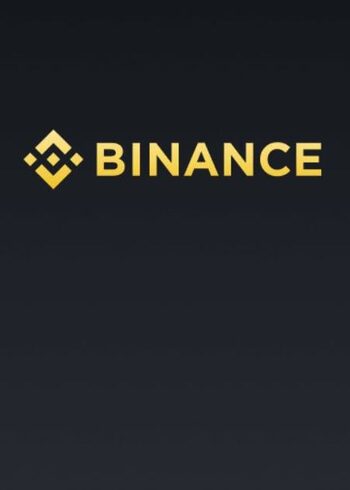 Binance Gift Card (ETH) 70 USD Key GLOBAL
Share with someone who would like this!
Cheapest offer
Buy as a gift
Receive this product as a gift PDF.
Looking for good deals?
Get them delivered to your inbox
Available at checkout:
Küresel

Amerika Birleşik Devletleri

içinde etkinleştirilemez

Dijital anahtar

Bu, ürünün dijital bir sürümüdür (CD-KEY)

Anında teslimat
Oyuncular ayrıca görüntüledi
Ürün açıklaması
Binance Gift Card (ETH) 70 USD Key
Do you want to start investing in crypto? Its potential as an alternative currency is vast, and many claim it to be the currency of the future. Some invest in cryptocurrencies because they are not regulated by any government or bank. Others choose crypto because they see the potential of growing their investments exponentially. Whatever your reasons may be, investing in crypto has never been easier. There are numerous ways how you can invest and trade in crypto, but Binance gift cards are the easiest! With Binance Gift Card (ETH) 70 USD Key you can start investing and trading in the most popular cryptocurrencies today!
What is Binance?
After you buy Binance Gift Card (ETH) 70 USD Key, you'll need to redeem and store it in a virtual wallet. That is where Binance comes in. But what is Binance? To put it simply, Binance is a platform where you can exchange and trade cryptocurrencies. Whether you're new to crypto, or a seasoned trader, Binance is a user-friendly platform that offers a wide variety of cryptocurrencies to invest in. There are more than 700 currencies and virtual Tokens to choose from, including Binance's own BNB token. If you're just starting your crypto journey, you can learn all the ins and outs of cryptocurrency exchange, as well as set up your Crypto Wallet. Binance will give you everything you need to start investing and trading in crypto!
What can you buy with Binance gift card?
Cryptocurrencies are no longer hard to acquire. You don't have to spend immense amounts of money on building the most powerful PC to mine it. Today, you can kick back and buy crypto using your phone. While you can buy any cryptocurrency directly with your credit or debit card, the safest and easiest way to start investing and trading in crypto is with a Binance gift card. It lets you choose any cryptocurrency you want and offers more than 700 currencies to choose from. Simply redeem your Binance voucher and pick any currency you want to buy. With a cheaper Binance gift card (ETH) 70 USD key, you can get 70 USD worth of Bitcoin, BNB, Ethereum, or any other digital currency!
How to redeem Binance gift card?
Redeeming your Binance voucher is quite simple, and you can do so by following these few steps:
Diğer ayrıntılar