In curând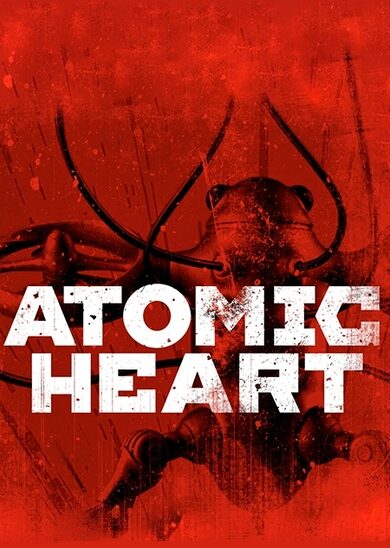 Atomic Heart Steam Key GLOBAL
Poate fi activat în Statele Unite ale Americii
Funcționează pe
Data de lansare:8/31/2020
Notă importantă:
We inform you that our PRE-ORDER bonuses may not be included and when included, may differ from the other offers available in the market. You will receive your product key upon the game's release date: 08/31/2020
What is Atomic Heart?
Buy Atomic Heart Steam game key to enjoy an adventure first-person shooter created and published by a Russian developer Mundfish. The game will transport you to an alternate version of the middle 20th century – a time when the Soviet Union was at its height of power. In this timeline, technological advances like robotics and hologram technology have happened earlier in history. When you take these science-fiction wonders and add horror elements to them, you get nonother than Atomic Heart – an FPS inspired by acclaimed game series like Bioshock or Fallout.
Investigate the facility 3826
The game is set in a scientific research complex 3826 which was unexpectedly overtaken by hostile robots. This circumstance is a result created by questionable scientific experiments performed at the facility. Buy Atomic Heart Steam game key to take the role of a KGB agent designated simply as P-3. Your task is to investigate the events which devasted the research base and deal with the situation by using any means necessary.
First-person bloodborne game
As a first-person shooter, Atomic Heart undoubtedly features guns and long-range combat, however, the developers Mundfish have set themselves a goal of creating an experience that could be described as Dark Souls in first-person. Expect to participate in close-range combat by wielding melee weapons and performing elaborate takedowns. Not only will you punch the lights out of robots, but you'll also get to face various other abominations inhabiting 3826 such as zombies. On the other hand, gun nuts who choose to buy Atomic Heart Steam game key won't be left disappointed either, as the title also features a very detailed weapon customization menu.
Open-world scientific complex
The entire 3826 research complex is an eerie, Soviet-themed open-world map free for the player to explore. In Bioshock fashion, the game mixes elements of first-person shooters, science-fiction and survival-horror. Even though you'll get to try out a wide arsenal of customizable sci-fi guns the ammunition will be scarce, often leaving you to decide on whether to engage in combat or avoid the enemy altogether. There are not only monsters on the loose in 3826, but also mysterious anomalies to encounter together with strange environmental hazards. So, buy Atomic Heart Steam game key an explore the technological paradise turned to hell!
---
Detaliile jocului
Un singur jucător

Prima persoană
---
Gen:
Funcționează pe:
Limbi:
---
Data de lansare:
August 31, 2020
---
Cerințe de sistem:
Cerințe Minime de Sistem
Cerințe de sistem: WINDOWS 7, 8, 8.1, 10 (64-BIT Required)
Procesor: Intel Core i5-4460, 2.70GHz or AMD FX-6300 or better
Memorie: 6 GB RAM
Grafica: NVIDIA GeForce GTX 760 or AMD Radeon R7 260x with 2GB Video RAM
Depozitare: 22 GB available space
Cerințe de sistem recomandate
Cerințe de sistem: WINDOWS 7, 8, 8.1, 10 (64-BIT Required)
Procesor: Intel Core i7 3770 3.4GHz or AMD equivalent or better
Memorie: 8 GB RAM
Grafica: NVIDIA GeForce GTX 1060 with 3GB VRAM
Depozitare: 22 GB available space