PlayStation Network Card 30 EUR (DE) PSN Key GERMANY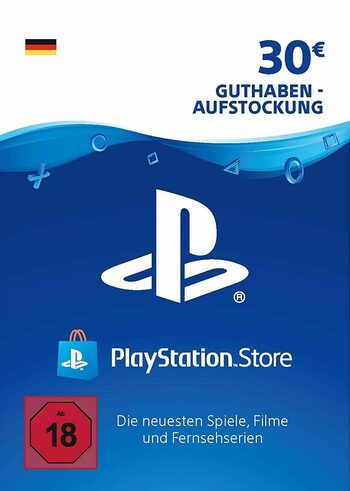 PlayStation Network Card 30 EUR (DE) PSN Key GERMANY
Împărtășiți cu cineva căruia i-ar plăcea acest lucru!
Ne pare rău, vândut :(
Vreți acest joc? Vă putem notifica prin e-mail atunci când produsul devine din nou disponibil.
Notificare
GermaniaNu poate fi activat în

Statele Unite Ale Americii

Verificați

Cheie digitală

Aceasta este o ediție digitală a produsului (CD-KEY)

Livrare instantanee
Funcționează pe:
PlayStation 3
PlayStation 4
PlayStation 5
Notă importantă:
No expiration date. Code is valid only for the Germany PSN store. Make sure that your account is registered to Germany.
Gamerii au văzut de asemenea,
S-ar putea sa-ți placa, de asemenea
Descrierea produsului
PlayStation Network Card 30 EUR (DE) key
Do you have the PlayStation console? Then you most probably know what PSN is and does. Buy the PlayStation Network Card 30 EUR key and significantly increase your range of activities on it.
Increasing your own account's funds is always an option, however, using this Gift Card as a literal gift is an option as well! Surprise the people you love with a caring gift. What kind of gamer wouldn't appreciate it?
Buy the PlayStation Network Gift Card 30 EUR key and reap its benefits on the PSN store! The PSN service is quite a place to visit offering a ton of movies, TV shows, add-ons, and more – anyone will find their item of choice!
Are you already set on the 30 EUR amount? These (DE) card keys range from 10 EUR to 75 EUR to meet your every desire, so choose your perfect fit and jump onto the PSN Store heads-on!
There's no expiry date here, and that means that you can put this Gift Card key aside and only use it for when the perfect moment arises, however, that perfect moment might just as well be right now!
By buying PlayStation Network Gift Card 30 EUR key you'll always receive more than your money's worth, just think about it for a second and make your purchase!
Alte detalii
Data lansării

29 noiembrie 2013

Editor

Sony Computer Entertainment

Dezvoltatori

Sony Computer Entertainment