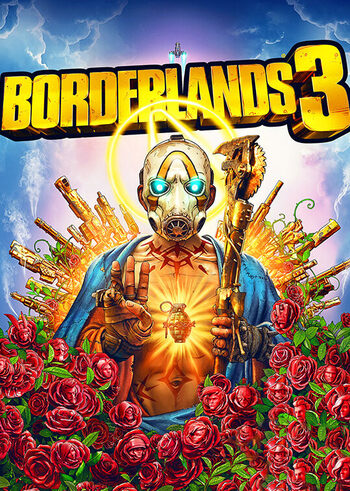 Borderlands 3 (PC) Green Gift Key GLOBAL
Ne pare rău, vândut :(
Vreți acest joc? Vă putem notifica prin e-mail atunci când produsul devine din nou disponibil.
Notificare
GlobalPoate fi activat în

Statele Unite Ale Americii

Green gift key

Permite descărcarea jocului prin greenmangaming

Livrare instantanee
Notă importantă:
To redeem code go to: https://www.greenmangaming.com/gift-redemption. Upon activation you will receive Borderlands 3 on Epic Games account. Make sure to follow instruction on how to redeem the key!
Gamerii au văzut de asemenea,
Recenzii: 0
S-ar putea sa-ți placa, de asemenea
Borderlands 3
Follow the steps to activate the game:
1. Go to this website.
2. Log in / register a new account.
3. Enter your Green Gift in the code box and click "Apply"
4. You'll get a pop up showing details about the product you are redeeming. Click the "Redeem" button to continue.
5. Upon purchase, you will be asked to log in to your Green Gift account through an API which will grant you access to the game.
6. You will be prompted to confirm the redemption of the game and on which account it will be redeemed.
7. Once redeemed, your game will appear in your Green Gift account.



Cerințe de sistem
Cerințe Minime de Sistem
Cerințe de sistem

Windows 7/10

Procesor

Intel i5-3570 / AMD FX-8350

Memorie

6 GB RAM

Grafica

NVIDIA GeForce GTX 680 2GB / AMD Radeon HD 7970

Depozitare

75 GB
Cerințe de sistem recomandate
Cerințe de sistem

Windows 7/10

Procesor

Intel i7-4770 / AMD Ryzen 5 2600

Memorie

16 GB RAM

Grafica

NVIDIA GeForce GTX 1060 6GB / AMD Radeon RX 590

Depozitare

75 GB
Alte detalii
Limbi

Data lansării

13 septembrie 2019

Editor

2K Games

Dezvoltatori

Gearbox Software

Funcționează pe