Nexon Karma Koin 25 USD Key NORTH AMERICA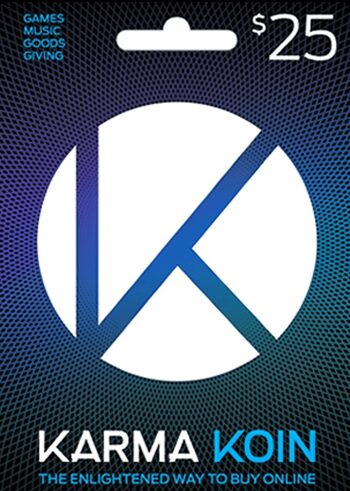 Nexon Karma Koin 25 USD Key NORTH AMERICA
Aviso importante:
This product has no pre-set expiration date.
Os jogadores também viram
Descrição do produto
Nexon Karma Koin 25 USD
No more bothering with keeping your credit card at hand, putting down the numbers and hoping you didn't miss anything! Buy Nexon Karma Koin 25 USD and keep it at hand, so whenever you need to recharge your in-game wallet, it's simple and easy.
Simple but great
Karma Koins are accepted by a great variety of game publishers, so you are sure to find where to invest these newfound funds. There's nothing complicated about this card; once you have bought it, scratch the protective layer and enter the pin code you find to any of your chose games. The in-game currency bought with the pre-charged card will be in your wallet!
Thought, one pin can be used for a single game. Buy Nexon Karma Koin 25 USD and use acquired pin on the game of your choice, increasing your premium currency. Once the code is entered, your funds can be spent in any way you deem fit – just like using any old general gift card! And here's a bonus: you end up getting more value out of the card, than you will pay for it, meaning that some money will stay in your pocket as a personal bonus! And who doesn't like to have extra spending cash – we know we do!
Not only games
The Koins are not restricted to games only. Buy Nexon Karma Koin 25 USD and discover just how many possibilities these cards have to offer, Chief among them being music. But in all honesty, anything you can see the Karma Koins logo, know they accept this card! So, your options are not limited to titles or songs; and this is what makes Karma Koins such a great gift! The receiver will be able to spend it on things they want, from game to other digital goodies. Just be on the lookout for that magical K.
Grab Karma Koins and you will get a sweet deal of topping up your wallets and saving at the same time. It's a gamer's dream come true!
Outros detalhes
Data de lançamento

1 de setembro de 2011

Publisher

NEXON CORPORATION

Developers

NEXON CORPORATION