Hotels.com Gift Card 25 USD Key UNITED STATES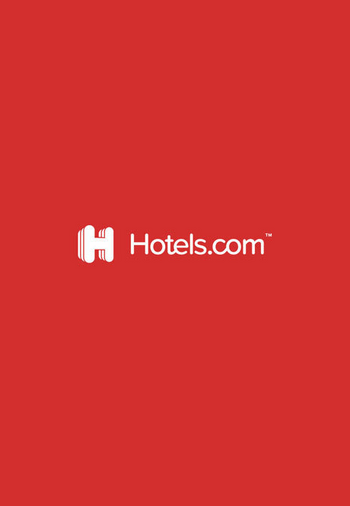 Hotels.com Gift Card 25 USD Key UNITED STATES
Kongsi dengan seseorang yang sukakannya!
Tawaran termurah
Mencari tawaran menarik?
Dapatkan tawaran hebat terus ke peti masuk anda
Tersedia semasa pembayaran:
Amerika SyarikatBoleh diaktifkan di

Amerika Syarikat

Kunci digital

Ini ialah edisi produk digital (CD-KEY)

Penghantaran segera
Penerangan produk
Hotels.com Gift Card 25 USD
Travel the world cheaper with a Hotels.com gift card! When traveling, one of the main concerns is where to spend the night. Hotels are an obvious option, but finding one fitting your budget may be a bigger challenge than you'd like. Well, with hundreds of thousands of hotels in over 200 countries worldwide, Hotels.com offers you the opportunity to explore the world and countless different cultures for less. All you need is to buy a cheaper Hotels.com 25 USD gift card key right here at Eneba! Whether you're seeking a luxurious getaway, a budget-friendly road trip, or anything in between, Hotels.com has a room for everyone. So why wait? Start your next adventure today, buy a Hotels.com voucher, and travel the world!
What can I use a Hotels.com gift card for?
The Hotels.com voucher you've bought cheaper can be used for:
• Hotels around the world. Save on your travels with a Hotels.com card – book your stay cheaper in over 200 countries worldwide;
• Get away. Whether you're on vacation or just need a weekend getaway to recharge, use the Hotels.com voucher to escape the city, a trip to the beach, or a mountain retreat;
• Simple or luxurious? Whatever you prefer, you can book cheaper with a Hotels.com gift card. Treat yourself!
• Gift of adventure. Use it as a gift for your loved ones – it's a perfect gift for those who breathe wanderlust;
• Cheap Hotels.com gift card price.
It's always better with a Hotels.com card!
Spend less – make more memories! With a Hotels.com gift card deal at Eneba, you'll stretch your budget on booking a place to stay and have more money to spend on activities to remember! Buy Hotels.com 25 USD gift card key and explore the world! Plan your trip to the country you've always wanted to visit, or book a weekend getaway in a luxurious local hotel cheaper with a Hotels.com card. Forget the hassle of finding a place to stay, let wanderlust run in your veins – all with a single gift card!
How to redeem a Hotels.com gift card?
Redeem your Hotels.com voucher in a few simple steps:
• During payment, select the option to pay with a gift card;
• Enter your Hotels.com card code;
• Click Apply.
Butiran lain