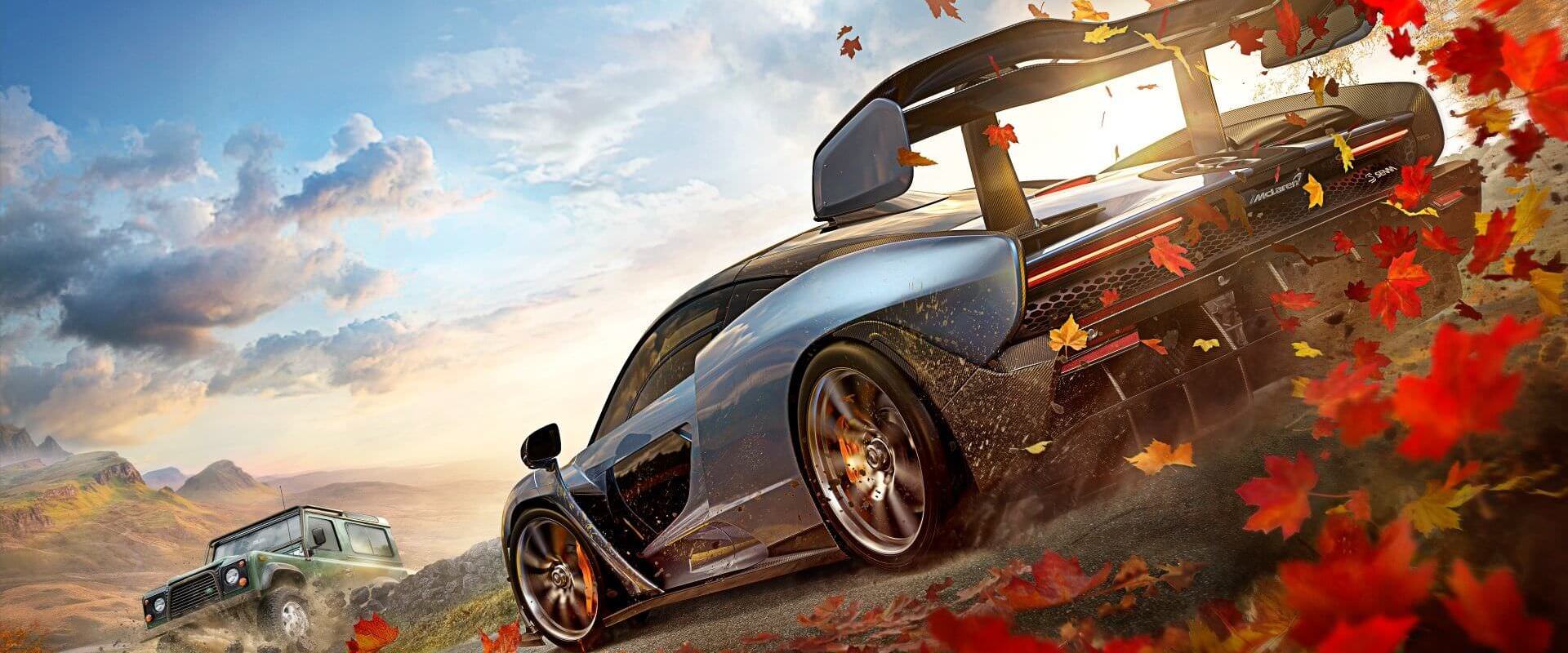 Forza Horizon 4 (PC/Xbox One) Xbox Live Key GLOBAL
97.75%

from 200+ rated as excellent!
It's an All-Out Experience Across Great Britain!

A vast open-world with Forza Horizon 4 key is waiting for your arrival! Traverse the vast landscape of Great Britain, with its towns, and villages, historic sights, monuments and magnificent locomotive everywhere you go. And the best part is that it's all created to admire in 4k HD and stable 60fps!

It's Snowing, Raining, and Sometimes it's Even Sunny!

Forza Horizon 4 key brings friends and foes alike. Everyone will experience the beauty and wrath of the four changing seasons! In winter the lakes will freeze, and new passages will open, while during the summer rays of light will blind your sight just for the fun of it. These are not just a part of your static scenery, seasons are an interactive experience you'll most definitely look forward to!

Drive Solo, Play Duo, or Join the Gang!

Endorphins must be shared, and thus Forza Horizon 4 key offers not just your regular one player, one track, one goal type of entertainment. While there's certainly an option to play alone, there's an awesome co-op mode, as well as the stunning multiplayer for either casual or ranked playoffs!

The Vehicle of Your Choice!

When talks about cars occur, everyone has their own pick, opinion, and facts regarding the respected choice. The truth is, while some of the cars are in fact just plain awesome and well-rounded, others can vary in their parameters, and are much more dependant on the driver. Forza Horizon 4 key offers a racing game for all, with more than plenty of options provided! 450 cars from more than 100 licensed manufacturers are yours!

It's More than Just Racing.

Forza Horizon 4 key unlocks an experience. An ever-changing world that you share with numerous other players. A world in which you can create your custom tracks, and spectate other players trying to complete them. A world where a journey is as (if not more) important as the destination point.