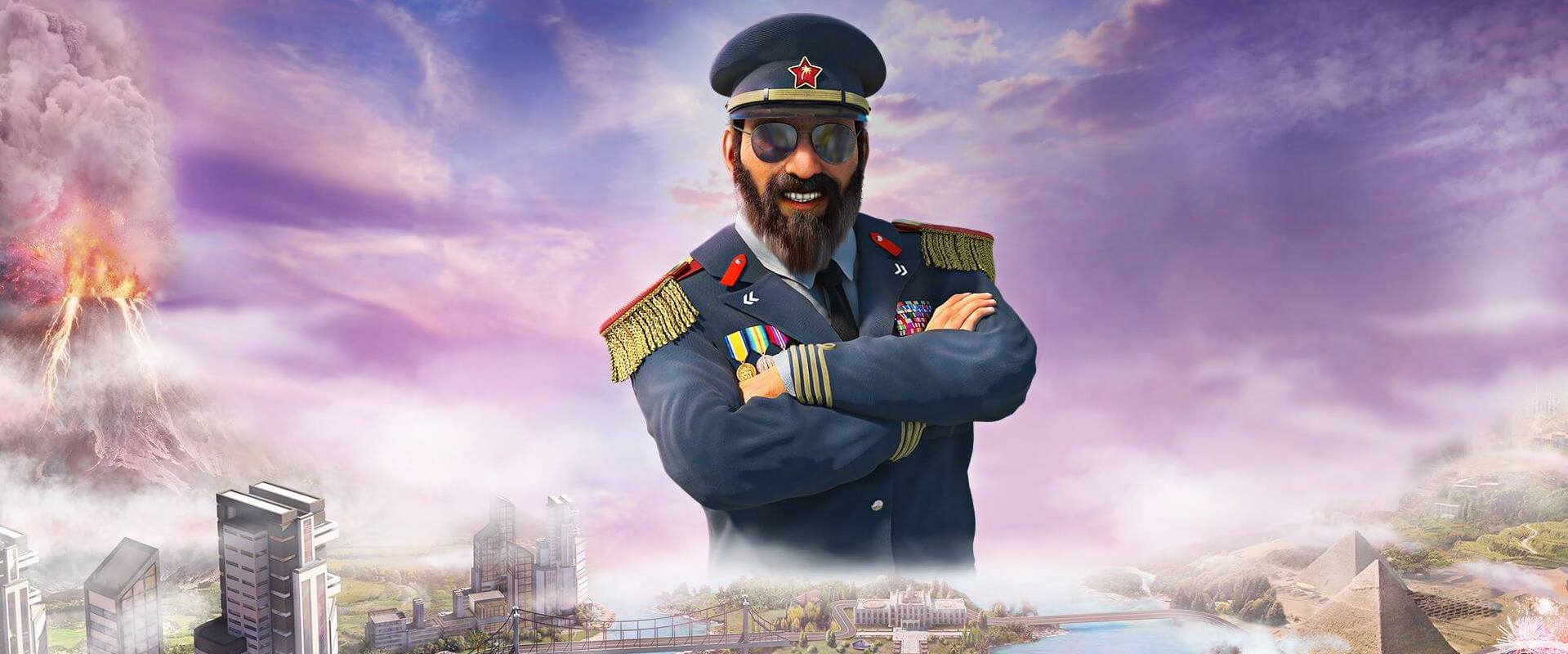 Tropico 6 Steam Key EUROPE
The Return of A Sandbox Icon!

By now every sandbox game fan ought to be familiar with the name of Tropico, well, in 2019 it returns with Tropico six, filled with the familiar sense of humor, vast building and customization capabilities and more!

Multiple Islands!

El Presidente has expanded his reign and now has control over multiple islands! This means new ways of commute have to be invented, as well as new ways to make best use of the land! Find out more about them in Tropico 6 PS4, PC, and Xbox versions!

A Fitting Mansion

A great leader cannot live in a shack, can he? This time you get to customize the mansion that El Presidente lives in and its surroundings. Want a shark tank on a roof? Sure! Want a massive hologram of yourself in the yard? Well, that's a bit narcissistic but OK.

Raid for invaluable treasure

Pirates here are more than just ocean scum, they can achieve insane feats! You will be able to raid for anything from basic resources, to miracles of the world, like the Eiffel Tower, Stonehenge, or the pyramids of Egypt!

Become a Great Leader

A great leader should be loved, not feared. Do everything in your power to make your people happy, give public speeches, promise them wealth and happiness and try to turn that promise into reality! Or just turn into a tyrant or something, whatever floats your boat.