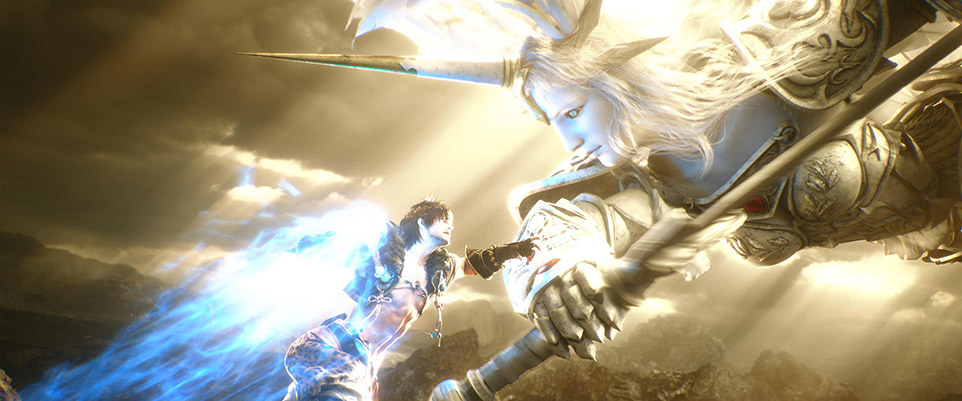 Final Fantasy XIV: Shadowbringers (Complete Edition) Mog Station Key EUROPE
99.87%

from 500+ rated as excellent!
The Full Package

Buy Final Fantasy XIV: Shadowbringers Complete Edition key and receive the full package! The bundle includes the base Final Fantasy XIV: A Realm Reborn game as well as all three major in-game expansions (including the Shadowbringers). Discover the forbidden terrors with Stormblood, save the holy lands with Heavensword, and seek new heights of power with Shadowbringers DLC.

Newbies and Pros

While with most MMORPGs it's entirely true that the newest DLCs are often most beneficial to the older players, with Final Fantasy XIV: Shadowbringers Complete Edition key that's not quite the case. The new areas, classes, and quests were developed to satisfy everyone; from the very beginner to the complete pro. Embark on a thrilling journey and submerge in the depths of darkness.

Fauna and Flora

The Shadowbringers expansion brings plenty of new areas to explore, along with numerous deadly foes protecting them. Face the new threats with all the world's might and be the first to reach the new level cap. If you're but a mere beginner in this world unknown, with Final Fantasy XIV: Shadowbringers Complete Edition key in your possession, you'll get to experience a world of scale and size that, by now, could only compete with the one of our own.

Light and Darkness

The newest expansion captivates with a new theme and story. The fight between light and darkness has always pulled the worldwide audiences inwards. Usually light stands for good, while darkness represents evil, however, what if… you'd have to turn for darkness, in order to do what's right? Will you dare to seek power in the shadows in order to fight for your ideals?

Dozens of Changes and Innovations

No matter if you're a veteran in this world, or simply a mere passer-by, the Final Fantasy XIV: Shadowbringers Complete Edition key brings an array of changes – these are sure to surprise even the most experienced players! Prepare for an abundance of late game content, ability to repeat your quests, multiple new raids, and a lot more! Prepare! The very definition of Light and Dark is about to change – for better or for worse.