Diablo IV - Gift Card Bundle 70 USD Battle.Net Key UNITED STATES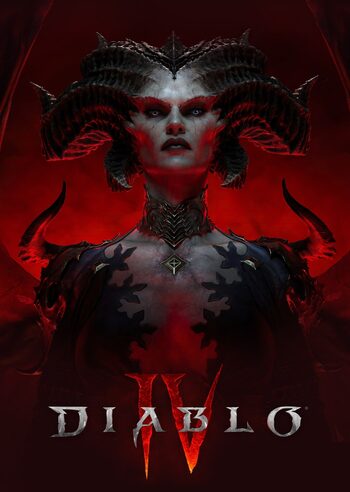 Diablo IV - Gift Card Bundle 70 USD Battle.Net Key UNITED STATES
Share with someone who would like this!
Cheapest offer
Buy as a gift
Receive this product as a gift PDF.
Looking for good deals?
Get them delivered to your inbox
Available at checkout:
Egyesült ÁllamokAktiválható itt:

Amerikai Egyesült Államok

Digitális kulcs

Ez a termék a(z) (CD-KEY) fizikai kiadása

Azonnali szállítás
Fontos közlemény:
Can only be activated on Battle.Net accounts with the USD currency. This key will get you only GIFT CARDS of the displayed sum, with which you can purchase the Standard Edition of Diablo IV. This is NOT a game key.
Termékleírás
Diablo IV - Gift Card Bundle 70 USD
Important notice:
Upon purchase, you will only receive GIFT CARDS for the displayed sum, with which you can purchase the Standard Edition of Diablo IV. This is NOT a game key.
With plenty of evil to vanquish, countless skills to master, and harrowing dungeons filled with treasures, Diablo IV delivers the ultimate action-packed RPG experience. Whether you choose to face Hell alone or with companions, you'll traverse through beautifully grim settings and even explore a shared world where you can trade with other players in towns, team up to defeat powerful bosses, or even engage in PvP battles to prove your skills. Buy Diablo IV Battle.net key, and see if you can survive Hell itself!
Choose your warrior
Craft and personalize your own hero to wage war against the unnamable terrors that plague the land. Select from a pool of five distinct classes, unearth and test a wide variety of potent gear, and thoughtfully pick your talents and skills to become unwavering in the presence of gloom. However, your choices hold great weight; the fate of your realm hangs in the balance. Who will you choose?
• Barbarian. The Barbarian wields various weapons with unparalleled strength, intimidating war cries, and ground-shaking slams;
• Druid. The Druid shape-shifts into a bear or werewolf and commands the forces of nature, wielding earth, wind, and storm to unleash devastation;
• Necromancer. Necromancers cunningly summon hordes of undead, using three powerful bastions of Bone, Blood, or Shadow to defeat their enemies;
• Rogue. The Rogue is a versatile warrior specializing in either ranged or close-quarters combat. She employs imbued weapons, powerful combos, deadly poisons, and shadow magic to take down demons with ease;
• Sorcerer. Molding the elements to fit her needs, the Sorceress employs lightning bolts, icy spikes, and fiery meteors to claim triumph over her enemies.
Vanquish the Darkness
The Sanctuary is on the brink of chaos as evil and impiety continue to ravage the land. Depraved demons and corrupted wildlife roam freely, terrorizing the populace who cower in fear, struggling to eke out a living day by day. As the daughter of Mephisto awakens, her mere presence ignites a fiery passion in the hearts of those around her, whether they be demons, humans, or beasts. Her influence compels even the deepest and most suppressed emotions, such as profound fears, unchecked rage, repressed impulses, and sinful desires, to surge violently and irresistibly to the surface. With darkness once again descending upon Sanctuary, only a handful of the bravest dares to stand against the looming threat. Yet, in a land devoid of hope, valor, wisdom, and justice, what fate awaits these courageous few? Buy Diablo IV Battle.net key cheaper and stand against the reign of Lilith!
Rendszerkövetelmények
Minimális rendszerkövetelmények
64 bites támogatás

Igen

Rendszerkövetelmények

Windows 10 64-bit

Processzor

Intel® Core™ i5-2500K or AMD™ FX-8350

Memória

8 GB RAM

Grafika

NVIDIA® GeForce® GTX 660 or AMD Radeon™ R9 280

Hálózat

Broadband Connection

Tárhely

90 GB SSD
Egyéb részletek
Nyelvek

Angol

Francia

Lengyel

Német

Olasz

Orosz

Spanish - Spain

Megjelenés dátuma

2023. június 1.

Kiadó

Blizzard Entertainment

Fejlesztők

Blizzard Entertainment