Tomb Raider II PlayStation
Singleplayer

Atmospheric

Third-Person Shooter

Action-Adventure

3D Platformer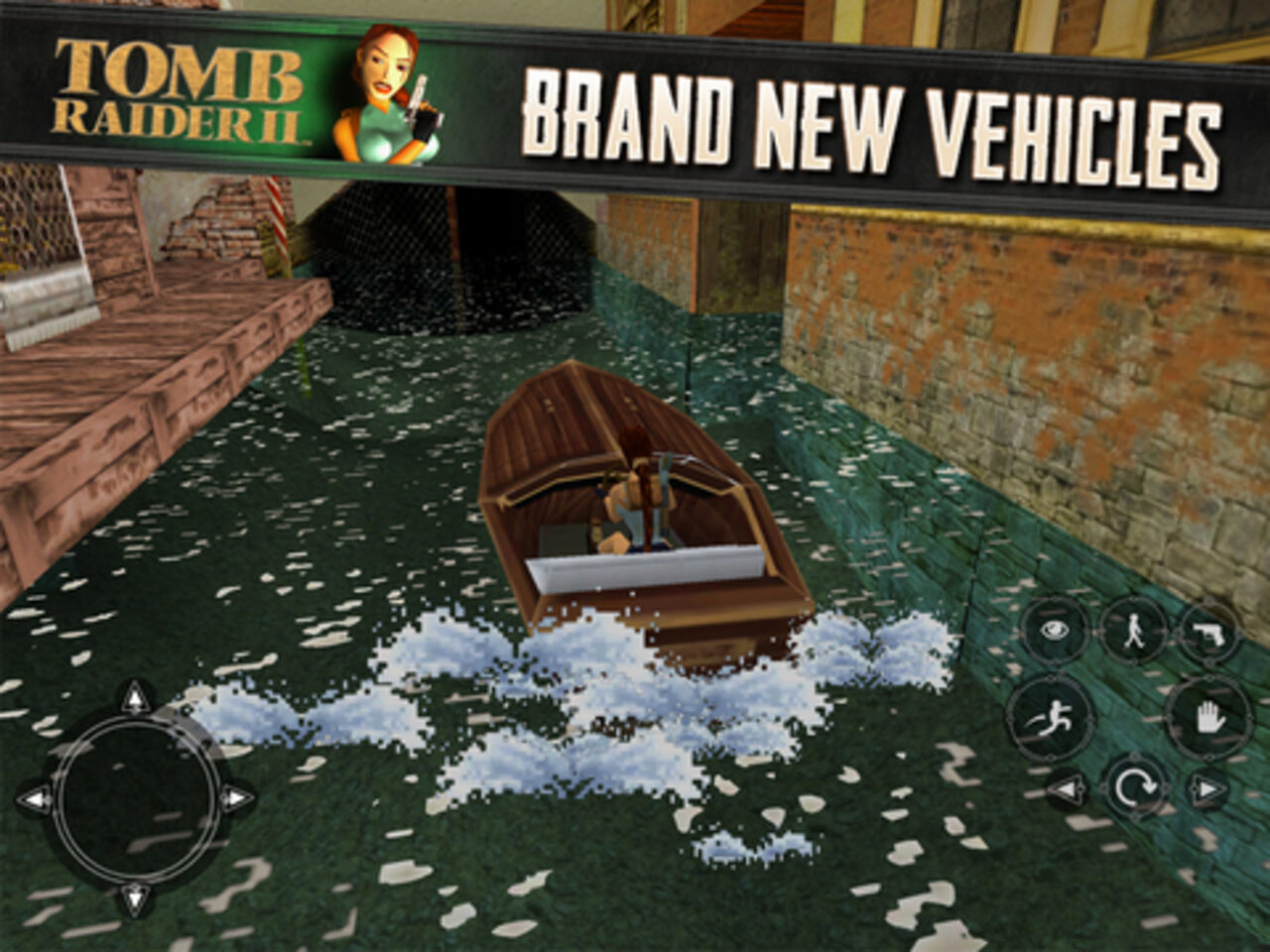 Désolé, en rupture de stock :(
Vous voulez ce jeu ? Nous pouvons vous informer par e-mail lorsque le produit sera nouveau disponible.
Notification
Également disponible en lots :
Commentaires: 0
Description du produit
Tomb Raider II PlayStation CD
If you're seeking a action-adventure game that offers a different perspective and entertaining to play, halt your search! Tomb Raider II CD available on PlayStation is an instantly atmospheric game that pulls you into the virtual world right away. Developed by Core Design with a generous hand and published by Eidos Interactive, the game boasts high-quality and smooth gameplay with features that challenge you and reward you with an unforgettable gaming experience. Buy Tomb Raider II PlayStation CD at a lucrative price and dive into another video game inspired by wild imagination and innovation that enriches action-adventure genre and your personal experience!
Action-adventure genre
Combine intensive combat with problem-solving and you'll get an action-adventure game. Tomb Raider II PlayStation CD is one of these games and it's, therefore, a fun way to spend your time. Find yourself improving at both physical and intellectual abilities, such as reflexes, reaction times, logic and creativity. Make quick decisions, accurately identify your threats, take in clues along the way and solve various puzzles. It's fun, enthralling and dynamic all at the same time. If you're looking for something unique, this one is definitely for you!
Features
Prepare yourself for countless hours of fun with Tomb Raider II CD! Enjoy these features that elevate the title to a whole other level:
• Platformer - You dash, glide and jump around in order to traverse various environments.
• Shooter - Players are tasked with collecting various powerful guns and spotting and eliminating threats.
• Atmospheric setting - Players dive into the perfect blend of art style, music, and sound that evokes certain emotions.
• Third-person view - The camera is positioned behind the controllable character, revealing their appearance and the immediate area.
• 3D graphics - The world consists of three-dimensional models that can be rotated and viewed from all angles.
• Singleplayer - Players can engage with the story of the solo campaign.
• Story-rich - The game heavily focuses on building a well-crafted narrative above everything else.
• Cult classic - The game features masterfully-crafted elements that attracted a cult following with time.
• Great soundtrack - The soundtrack mirrors emotional shifts happening throughout the story.