The Matrix: Path of Neo Xbox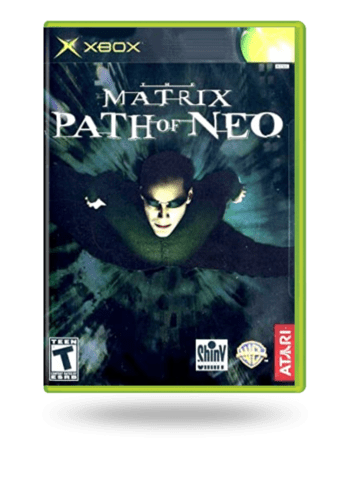 Désolé, en rupture de stock :(
Vous voulez ce jeu ? Nous pouvons vous informer par e-mail lorsque le produit sera nouveau disponible.
Notification
Commentaires: 0
Description du produit
The Matrix: Path of Neo Xbox CD
One of the most astonishing things about video games is that often they appeal to our fantasies and preferences that otherwise can't take place in the real world, and allow us to engage in activities from the comfort of our homes. Developed by Shiny Entertainment and brought to you by no other than Atari on 2005-11-08, The Matrix: Path of Neo CD for Xbox offers a setting and gameplay that pulls you in from the very beginning, and keeps you engaged for hours to come! Buy The Matrix: Path of Neo Xbox CD at a cheap price and submerge yourself in an experience where challenges and entertainment go hand-in-hand!
Action-adventure genre
Try yourself out in a mix of elements from both action and adventure game genres. The Matrix: Path of Neo Xbox CD can provide you with a compelling storyline in which you'll have to face physical and conceptual challenges. You'll be required to react and move fast in an intense combat as well as think strategically and critically while solving puzzles. The game's a great boost for those who have mastered the skills of the individual game genres and want to test the mix of them altogether. It also fits those who simply want to develop these skills. After all, who doesn't like a good challenge?
Features
The Matrix: Path of Neo CD contains a distinct set of gameplay features that will keep you focused throughout the entire experience! Let's take a look at the main elements:
• Singleplayer - The game includes a story campaign meant for solo players;
• Stealth - You have to enter and leave environments completely undetected by hiding, sneaking or knocking out enemies;
• Sci-fi setting - The game explores the fears and opportunities of the future of mankind;
• Fighting game - You engage in close-quarters combat against mighty foes.