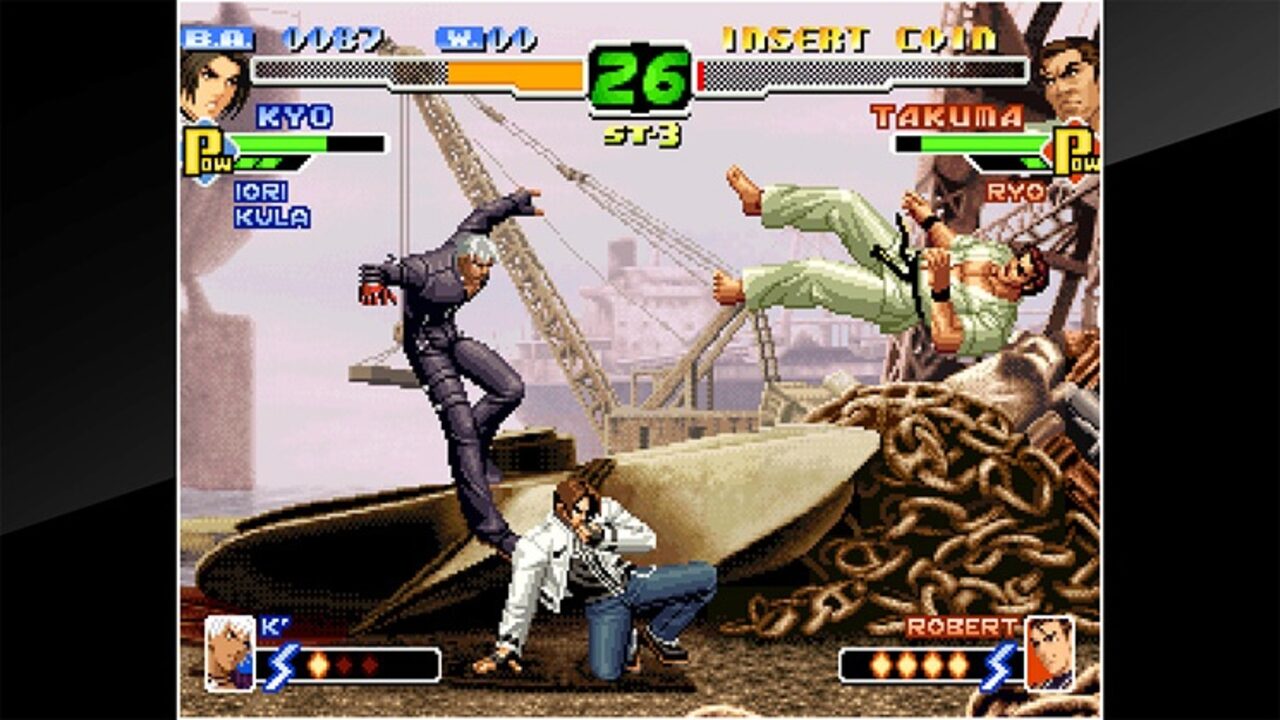 Désolé, en rupture de stock :(
Vous voulez ce jeu ? Nous pouvons vous informer par e-mail lorsque le produit sera nouveau disponible.
Notification
Commentaires: 0
Description du produit
THE KING OF FIGHTERS 2000 PlayStation 2 CD
Well-received by critics and gaming enthusiasts, THE KING OF FIGHTERS 2000 CD, available on PlayStation 2, delivers a unique perspective on action experience which is enhanced by immersive gameplay and its premise! Developed by SNK CORPORATION and published by a well-known HAMSTER gaming company on 2000-07-25, the physical title presents a unique mix of gameplay features that retain original characteristics of action games and introduces innovation. Buy THE KING OF FIGHTERS 2000 PlayStation 2 CD at a cheap price and hop into a game that redefines the gaming experience in the most brilliant way! Are you ready to take on the challenge?
Action genre
If you're looking for the action game to get your vessels pumped, then THE KING OF FIGHTERS 2000 PlayStation 2 CD is for you! Constantly emerging opponents won't let you relax for a second. To beat them, you'll need to come to decisions with the highest speed and you'll have to detect threats with the most precise accuracy. Whether you're a beginner or an advanced player, you can always train to be better. This game is for those who want to become faster and sharper. As you develop these skills, you'll also be having a lot of fun!
Features
Experience the magic with THE KING OF FIGHTERS 2000 CD! Check out these features that improve the overall gameplay:
• Fighting game - Players are tasked with pulverizing all the bad guys in close-quarters duels with nothing but their fists.
• Arcade - This title focuses on beating colourful levels which get more difficult every time you get better.
• Singleplayer - The game includes a story campaign meant for solo players.
• Co-op - Complete missions by doing them together with friends.
• 2D graphics - The world is two-dimensional and cannot be rotated to different angles.
• Retro/pixel graphics - The environments are presented in charming 8-bit visuals, similar to old SEGA games.
• Anime graphics - Environments and characters are designed to look similar to Japanese cartoons.