Partagez avec quelqu'un qui aimerait cela !
Copié dans le presse-papier!
Project CARS PlayStation 4
Copié dans le presse-papier!
Vendez-en un comme ça
Jeu solo

Multijoueur

Atmosphérique

Coopérative

Monde ouvert

Première personne

Prise en charge partielle manette

Physique

Réaliste

VR

Conduite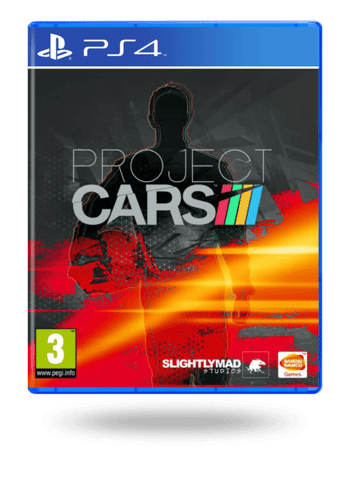 Blu-ray

Ceci est une édition physique du produit ( Blu-ray )
Ne peut pas être livré en

États-Unis d'Amérique

Publié il y a 3 mois

Dernière mise à jour il y a 11 jours

Playstation 4 PS4 - Project Cars, sans notice La boîte est abîmée

Ne peut pas être livré en

États-Unis d'Amérique

Publié il y a 6 mois

Dernière mise à jour il y a 23 jours

Buen estado

Ne peut pas être livré en

États-Unis d'Amérique

Publié il y a 1 an

Dernière mise à jour il y a 10 jours

EXCELENTE ESTADO
Description du produit
Project CARS CD
Well-received by critics and gaming enthusiasts, Project CARS CD, available on PlayStation 4, delivers a unique perspective on Racing experience which is enhanced by immersive gameplay and its premise! Developed by Slightly Mad Studios and published by a well-known Bandai Namco Entertainment gaming company on 2015-05-06, the physical title presents a unique mix of gameplay features that retain original characteristics of Racing games and introduces innovation. Buy Project CARS PlayStation 4 CD at a cheap price and hop into a game that redefines the gaming experience in the most brilliant way! Are you ready to take on the challenge?
Racing genre
Who says Racing games act only as a blank stress reliever? In Project CARS PlayStation 4 CD, you'll get to develop a range of skills that'll help you triumph not only in this game, but any action game you'll ever play. Focus on your track despite the sea of distractions around you and perfect that spatial attention. Notice important objects like signs and obstacles and improve your tracking ability. Excel at hand-eye coordination, a major factor that will let you succeed. There's a lot to learn so get to practice right now!
Features
Project CARS CD includes a lot of elements that will keep you glued to the screen for hours on end! Here's what you get to enjoy with this title:
• Singleplayer - Players can engage with the story of the solo campaign.
• Multiplayer - You can participate in missions along with others.
• Atmospheric setting - The game combines an amazing score with breathtaking visuals for an immersive experience.
• Co-op - Complete missions by doing them together with friends.
• Open world - Players are free to explore the vast environment full of various locations, hidden secrets, and more.
• First-person view - The world is displayed from the viewpoint of the player character.
• Partial controller support - Some parts of the game require a mouse or a keyboard to be completed.
• Physics - The world of the title was built with realistic physics in mind.
• Fast-paced - The gameplay emphasizes fast combat, over the top action, and tests the player's reaction speed.
• Realistic graphics - The action is presented in impressive, highly detailed graphics.
• VR - You can connect and play the game via Virtual Reality headsets.
• Driving - You can choose to drive around the world via vehicles.
Vous pouvez aussi aimer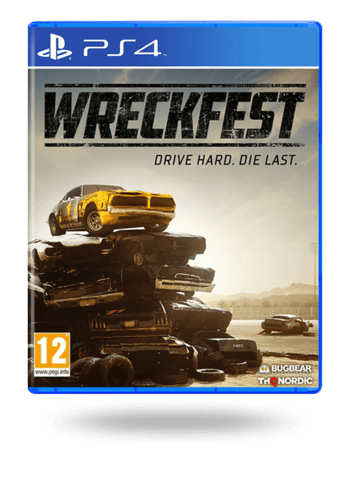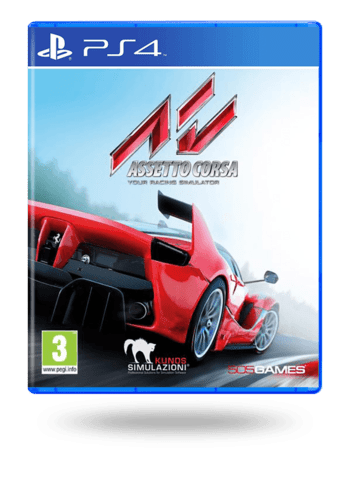 Assetto Corsa PlayStation 4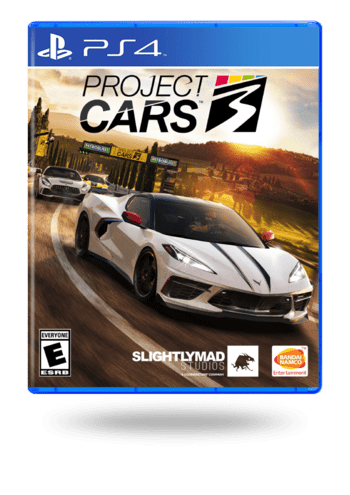 Project CARS 3 PlayStation 4