Pro Evolution Soccer 2008 PSP
FranceNe peut pas être livré en

États-Unis d'Amérique
Offres sur le marché : 1
Publié il y a 4 mois

Dernière mise à jour il y a 6 jours

Produit complet : Boite + Notice + CD (le tout en très bon état) Version FR. Envoi rapide sous enveloppe à bulles.
Commentaires: 0
Description du produit
Pro Evolution Soccer 2008 PSP CD
Pro Evolution Soccer 2008 CD on PSP is a kind of game that absorbs you in vibrant gameplay where hours fly by without noticing because you're having that much of a good time! 2007-10-26 marks the day of arrival of the game developed and delivered to you by no other than Konami Digital Entertainment. If you have prior experience in playing Sports games, then these experiences will be challenged and if you are new to the genre, then you're going to learn some nifty skills! Buy Pro Evolution Soccer 2008 PSP CD, save your funds, and sign up for immersive entertainment that awaits you along with trials!
Sports genre
Achieve ultimate stardom in a sport that you like and test your skills along the way with Pro Evolution Soccer 2008 PSP CD! Since it's a sports game, you're going to have to utilize all your biggest strongpoints - quick reaction, accuracy, and critical thinking - to successfully reach the number one spot in every championship. Train your character to improve your skills, gain a better understanding of the world of this sport, and, most importantly, create the perfect strategies to crush every opponent that stands in your way to glory! Hours and hours of fun are guaranteed!
Features
Many immersive features and mechanics make up Pro Evolution Soccer 2008 CD! Don't be surprised when you catch yourself playing this title for hours:
• Action - This title includes challenges that have to be overcome utilizing such skills as precision, quick response time, etc..
• Competitive - This title challenges players to get better by pitting them against other skilled opponents in intense matches.
• Simulator - You can experiment with simulations of real-life activities presented in a virtual world.
• Realistic graphics - Explore the gorgeous, highly realistic environments brought to life via lighting, detailed textures, and more.
• Singleplayer - The game includes a story campaign meant for solo players.
• Local multiplayer - Players on the same network can jump in and out of online matches or play with others via split-screen.
• Artificial intelligence - The characters react and accordingly respond to player actions thanks to the AI.
Vous pouvez aussi aimer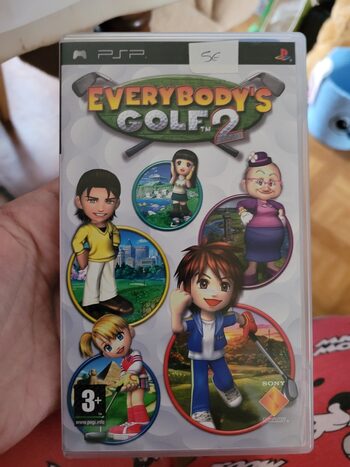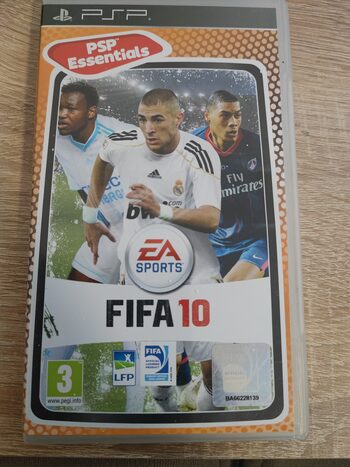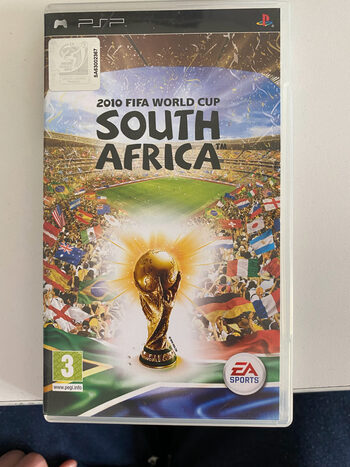 2010 FIFA World Cup: South Africa (Coupe du Monde FIFA 2010) PSP