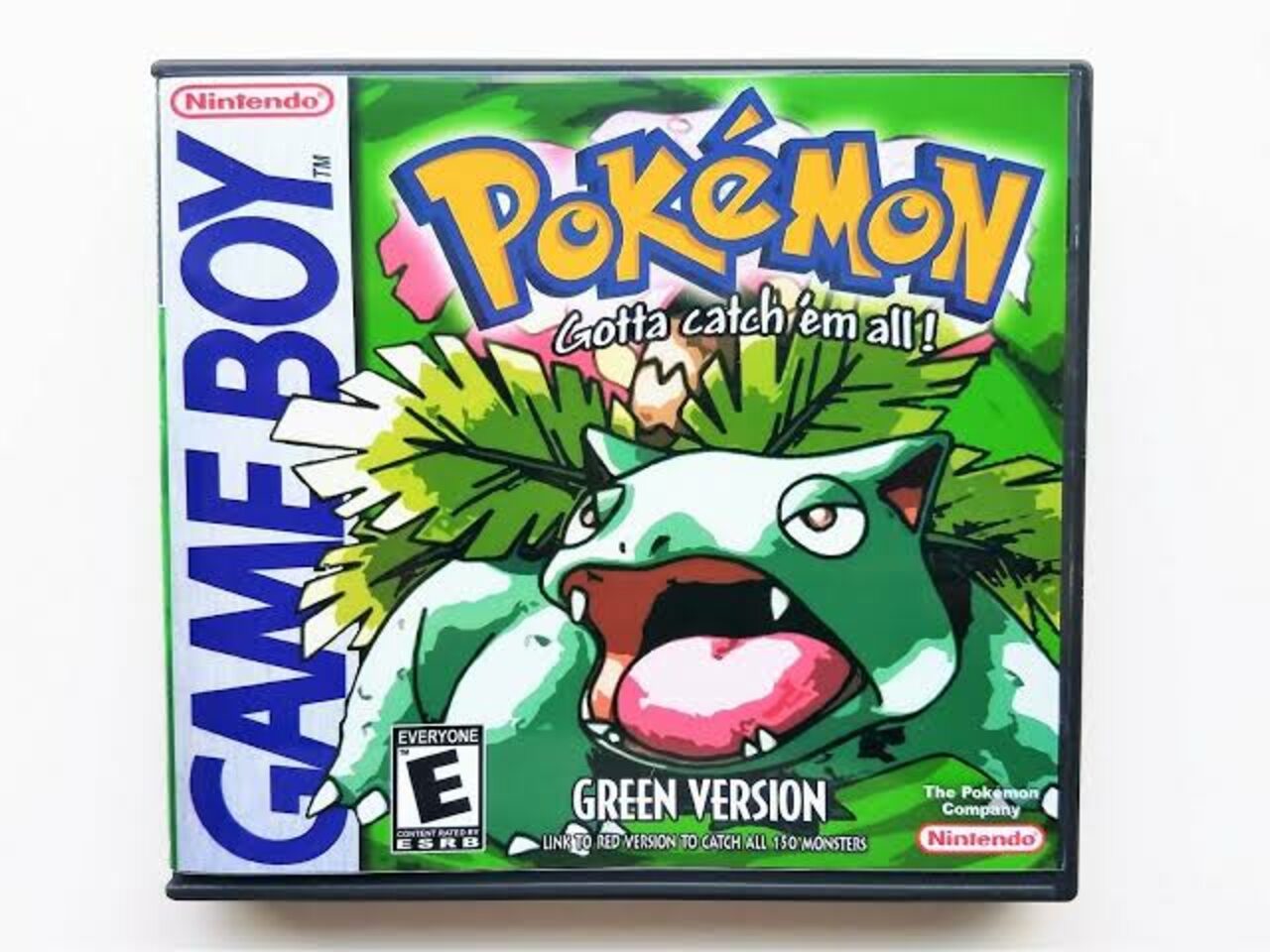 Désolé, en rupture de stock :(
Vous voulez ce jeu ? Nous pouvons vous informer par e-mail lorsque le produit sera nouveau disponible.
Notification
Commentaires: 0
Description du produit
Pocket Monsters (Pokemon Green Version) Game Boy Color CD
If you're an avid gamer like we are, then you should know that Pocket Monsters (Pokemon Green Version) CD on Game Boy Color is one of the top titles among RPG video games that should appear in your possession if you want to get the best of this genre! Developed by Game Freak and published by a renowned video game company Nintendo on 1996-02-27, the game delivers gripping gameplay that immerses you from the very first moment and keeps you on your toes until you turn off the game, leaving the sense of wonder to linger about. Buy Pocket Monsters (Pokemon Green Version) Game Boy Color CD, save your funds with a cheaper price, and dive into a brilliant game!
RPG genre
Seize the opportunity of having full control over your character and the main storyline in this enthralling RPG. Pocket Monsters (Pokemon Green Version) Game Boy Color CD encourages you to be the leader and make smart choices all the time. Whether it's about your character's development or the tasks they must undertake, decision-making and strategies will be of essence here. Undertake this challenging quest as you go through the game and see if you can handle it. Acting out a role within a narrative has never been more exciting!
Features
Many immersive features and mechanics make up Pocket Monsters (Pokemon Green Version) CD! Don't be surprised when you catch yourself playing this title for hours:
• Adventure - You meet and interact with colourful characters, solve various puzzles and explore the world.
• RPG - Players take the role of the protagonist, hone their skills, and face various challenges to complete their missions.
• Arcade - Players have to successfully finish levels that increase in difficulty the further they progress in the game.
• Monsters - Players encounter eldritch horrors that silently prowl the shadows.
• Collectibles - You have to overcome obstacles and challenges to collect all special items across the maps.
• Fighting game - Players are tasked with pulverizing all the bad guys in close-quarters duels with nothing but their fists.
• Exploration - Players venture into unexplored lands to discover secrets, hidden locations, and meet characters.
• Singleplayer - The game features a solo campaign with a story.