Overwatch Legendary Edition Xbox One
Multiplayer

First-Person

Sci-fi

3D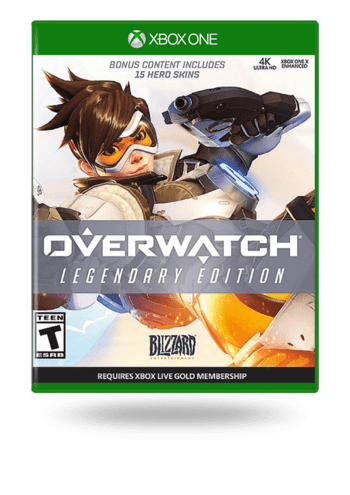 FranceNe peut pas être livré en

États-Unis d'Amérique
Offres sur le marché : 1
Publié il y a 9 jours

Dernière mise à jour il y a 6 jours

Neuf sous blister. Boite et jeu en français.
Commentaires: 0
Description du produit
Overwatch Legendary Edition Xbox One CD
Video games are all about having fun in a world of a fictitious setting, participating in activities that make us heroes, test our skills, or let us dive into pure fiction. Overwatch Legendary Edition CD for Xbox One does a phenomenal job in providing players with top-notch entertainment! Brought to you by Blizzard Entertainment, Inc.s and Activision Blizzards, this physical product is a must-have in your collection if you enjoy FPS games, as they deliver gameplay features revolving around the best experience of this genre in the gaming industry. Buy Overwatch Legendary Edition Xbox One CD to begin your adventures today at a cheaper price!
FPS genre
Overwatch Legendary Edition Xbox One CD offers a variety of great things. Being an FPS game, it presents you with 3D design and therefore takes you to another level of gaming. Realistic surroundings, high-quality graphics and a great amount of freedom will make the experience of shooting down enemies even more special. If you do need to blow off some steam, the least you can do is choose an amazing way to do so. The game is captivating, dynamic and challenging all at once!
Features
If you're into this genre, you can't miss out on Overwatch Legendary Edition CD! Check out these innovative features that are bound to grab your attention right from the start:
• Action - This title emphasizes overcoming physical challenges and tests player hand-eye coordination and reaction-time.
• Arena shooter - You engage in explosive shootouts that emphasize speed and weapon variety.
• Online multiplayer - You can play with other players in online matches via the internet.
• First-person view - Players see their surroundings from the perspective of their character.
• Sci-fi setting - The game explores the fears and opportunities of the future of mankind.
• 3D graphics - The world consists of three-dimensional models that can be rotated and viewed from all angles.
Vous pouvez aussi aimer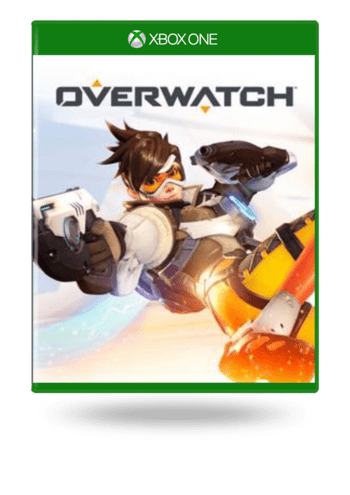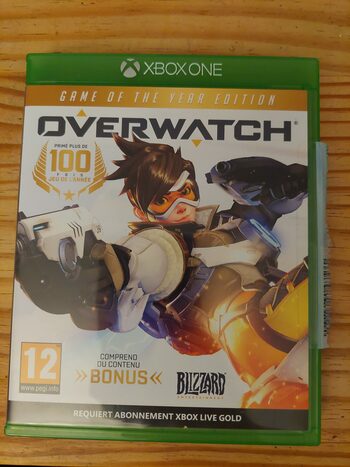 Overwatch - Origins Edition Xbox One