Just Eat Gift Card 30 EUR Key FRANCE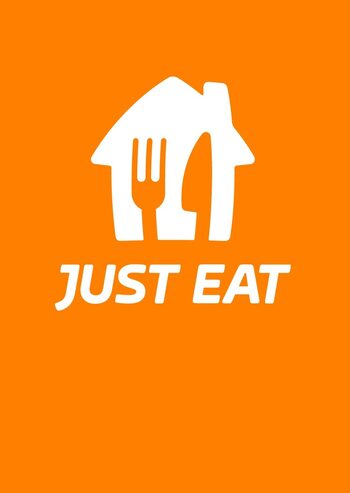 Just Eat Gift Card 30 EUR Key FRANCE
Partagez avec quelqu'un qui aimerait cela !
Copié dans le presse-papier!
FranceNe peut pas être activé dans

États-Unis d'Amérique

Vérifier les

Clé numérique

Il s'agit d'une édition numérique du produit (CD-KEY)

Livraison instantanée
Avis important:
To redeem your code visit: https://www.just-eat.co.uk/giftcards/redeem
Les joueurs ont également consulté
Description du produit
Just Eat Gift Card 30 EUR
Everyone loves to eat delicious food, and it's only better when you can order your meal online and get it delivered quickly! But what's even more remarkable is that now you can save some precious money! Buy Just Eat 30 EUR gift card key as the ultimate gift of convenience since it allows you to order takeaway from your favorite local spots only in a few clicks! Get ready to immerse yourself into the world of delicious tastes with a freshly cooked meal for every occasion, including late nights at home or casually treating yourself to a quick, easy, and tasty snack in just a few minutes! This Just Eat voucher is the best gift for anyone. Jump into a wide selection of menus from the best local restaurants and choose the best dish for today, delivered directly to your home, only in a few clicks!
What can I use the Just Eat gift card for?
Take a look at these features of Just Eat that will please your hunger:
• Your favorite takeaway. Both big restaurants and local ones offer food for your everyday needs;
• Easy ordering & real-time tracking. Know when your order is ready and track it until it arrives at your doorstep;
• Customize your orders. If your order hasn't yet been confirmed by the restaurant, you can add or remove items to your order;
• Pickup & group order options. Be the first to get your food – order in advance and pick up your order when ready. It's a perfect way to plan your meals, as well as group many orders for a business dinner;
• Special occasions. Birthdays, holidays, and special celebrations – Just Eat will bring food for any occasion;
• Gift cards for business. With Just Eat, make your team happy with rewards, virtual events for remote workers, and your clients;
• Cheap Just Eat gift card price.
It's always better with Just Eat card!
Too tired to cook? Order in! With Just Eat 30 EUR gift card key, you can order delicious meals without stepping a foot out of your house. Get rid of hunger with your favorite dishes instantly together with Just Eat voucher at a cheaper price today! Enjoy your favorite pizza or try a new exotic cuisine from your favorite or the most trendy restaurants around your area! Plan a casual dinner, birthday party, or even a romantic date night. With Just Eat 30 EUR gift card key, you can taste delicious meals without cooking and grocery shopping! Enjoy cheap Just Eat 30 EUR gift card price, and always look at marketplaces such as Eneba to get the best offers.
How to activate a Just Eat gift card?
Activating and paying with a Just Eat card is simple and convenient:
• Create an account or sign in to the Just Eat app;
• Go to Account and Redeem gift card;
• Enter the PIN of your gift card.
Autres détails
Date de sortie

1 janvier 2020