Partagez avec quelqu'un qui aimerait cela !
Copié dans le presse-papier!
Maldita Castilla EX - Cursed Castile PlayStation 4
Copié dans le presse-papier!
Vendez-en un comme ça
Jeu solo

Prise en charge complete manette

Grande bande sonore

2D

Difficile

Design pixel

Rétro

Action-Aventure

Médiéval

Classique culte

Mythologie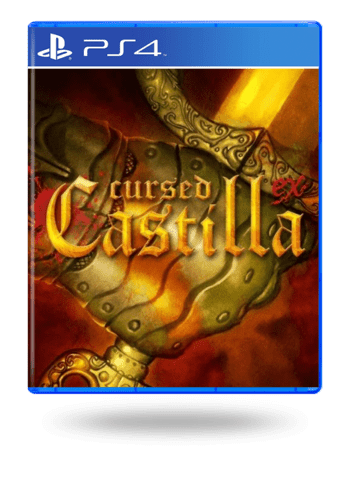 Blu-ray

Ceci est une édition physique du produit ( Blu-ray )
Ne peut pas être livré en

États-Unis d'Amérique

Publié il y a 3 mois

Dernière mise à jour il y a 13 jours

Maldita Castilla édition limitée et numérotée. Comprend un jeu ps4 + un cd avec bande son. Joyau de l'Arcade Espagnole, je le vends car j'ai 2 exemplaires identiques
Description du produit
Maldita Castilla EX - Cursed Castile CD
A game to challenge your skills, make you grow as a gamer, and still be entertaining to play? Well, physical Maldita Castilla EX - Cursed Castile CD on PlayStation 4 is a perfect choice! 2016-07-20 marks the day when developers from Locomalito and Abylight Studios launched the fruit of their hard work and expanded the horizon of Indie video games with a remarkable title! Challenge yourself, work hard to complete tasks, and enrich your library of owned games with another exhilarating title! Buy Maldita Castilla EX - Cursed Castile PlayStation 4 CD at a cheap price and you will sign up for uplifting entertainment that leaves deep impressions, and practices your skills.
Indie genre
If you're tired of all the popular mainstream games, then Maldita Castilla EX - Cursed Castile PlayStation 4 CD is definitely for you. As it's an indie game, it had no operational nor creative restrictions while in the making. Therefore you can dive into this unseen narrative without being able to predict what's coming next. This unique experience will be a pleasant surprise for anyone who's into new things. Get into unseen situations and test your adaptability skills. How fast are you going to understand the mechanics of the gameplay? How fast will you succeed?
Features
Maldita Castilla EX - Cursed Castile CD includes a lot of elements that will keep you glued to the screen for hours on end! Here's what you get to enjoy with this title:
• Side-scroller - Characters and their surrounding areas are viewed from the side, players only move to the left or right.
• Action-adventure - Players have to clash with enemies and solve puzzles along the way as they explore various locations.
• Great soundtrack - The gameplay is accompanied by a soundtrack that echoes all the ups and downs happening in the game.
• 2D graphics - The world is two-dimensional and cannot be rotated to different angles.
• Difficult - You have to earn victories by overcoming intentionally hard obstacles and gameplay mechanics.
• Retro/pixel graphics - The visuals are created by using detailed pixel graphics, similar to the old school games of the 80s.
• Medieval setting - Players immerse themselves into a world brimming with knights and battles for wealth & glory.
• Cult classic - The game features masterfully-crafted elements that attracted a cult following with time.
• Mythological setting - Players immerse themselves into the legends of mythical creatures and gods, all brought to life in the game.
• Full controller support - This title is entirely playable with a controller - there's no need for a mouse or keyboard.
Autres détails
Date de sortie
Éditeurs
Développeurs
Locomalito
Abylight Studios SA
Gryzor87
Fonctionne sur
Vous pouvez aussi aimer
LA-MULANA 1 & 2: Hidden Treasures Edition (La Mulana 1 et 2 Hidden Treasures) PlayStation 4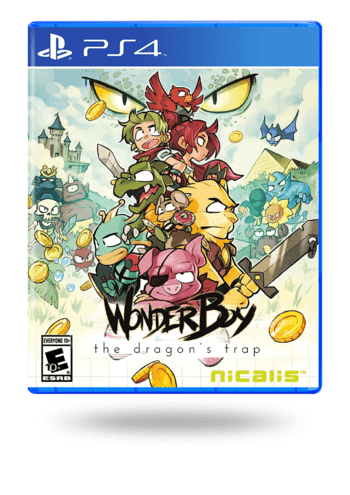 Wonder Boy: The Dragon's Trap PlayStation 4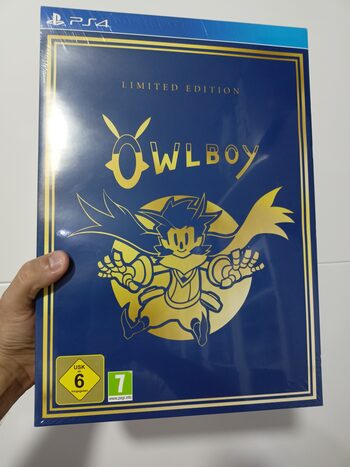 Owlboy Limited Edition PlayStation 4