Guitar Hero PlayStation 2
Offres sur le marché : 2
Ne peut pas être livré en

États-Unis d'Amérique

Publié il y a 8 mois

Dernière mise à jour il y a 29 jours

Jeu neuf encore sous blister non ouvert. Envoi rapide et protégé sous enveloppe à bulles.

Ne peut pas être livré en

États-Unis d'Amérique

Publié il y a 1 mois

Dernière mise à jour il y a 20 jours

Playstation 2 PS2 - Pack Guitar Hero complet avec Guitare
Commentaires: 0
Description du produit
Guitar HeroGuitar Hero PlayStation 2 CD
Freshen up your library of games with another remarkable title of Simulator genre, where experience exceeds all expectations! You simply can't miss out on with a decision to buy Guitar Hero CD! Developed by Harmonix Music Systems and brought to you by Activison, this physical game available on PlayStation 2 presents entertainment of a grand scale, smoothly intertwining classic and innovative gameplay features to deliver an unforgettable Simulator experience! Buy Guitar Hero PlayStation 2 CD and be prepared for hours of gameplay that puts your skills on trial! Are you ready for the vibrant and rewarding experience that awaits you?
Simulator genre
With an unlimited amount of activities to engage in, Simulator games can get quite addictive. Guitar Hero PlayStation 2 CD, too, lets its players enjoy freedom and exploit all sorts of power. There's no definite end point unless you create one. You can spend countless hours playing the same match or you can end one and start another one. You have the full ability to change the idea of what a victory should look like in your gameplay. Think you can handle that much freedom?
Features
Put your skills to the test with Guitar Hero CD! Challenging yet fun gameplay awaits you with these features:
• Singleplayer - Players can engage with the story of the solo campaign.
• Rhythm - You have to hit the correct buttons to the beat of the rhythm.
• Great soundtrack - The soundtrack mirrors emotional shifts happening throughout the story.
• Arcade - This title focuses on beating colourful levels which get more difficult every time you get better.
• PvP - You compete and fight against characters controlled by other players.
Vous pouvez aussi aimer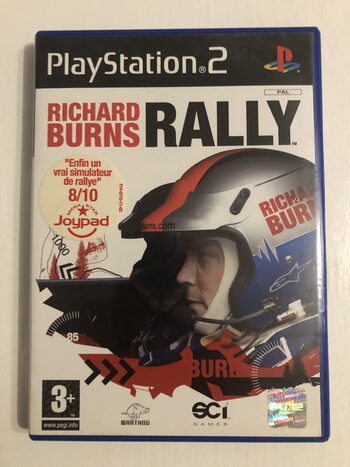 Richard Burns Rally PlayStation 2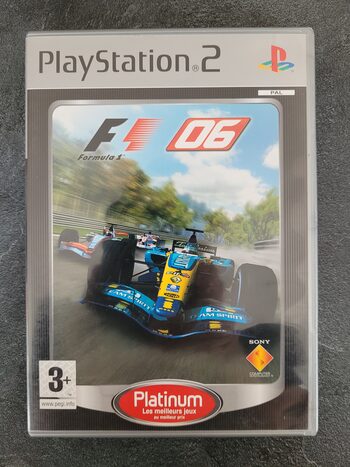 Formula One 06 PlayStation 2