Partagez avec quelqu'un qui aimerait cela !
Copié dans le presse-papier!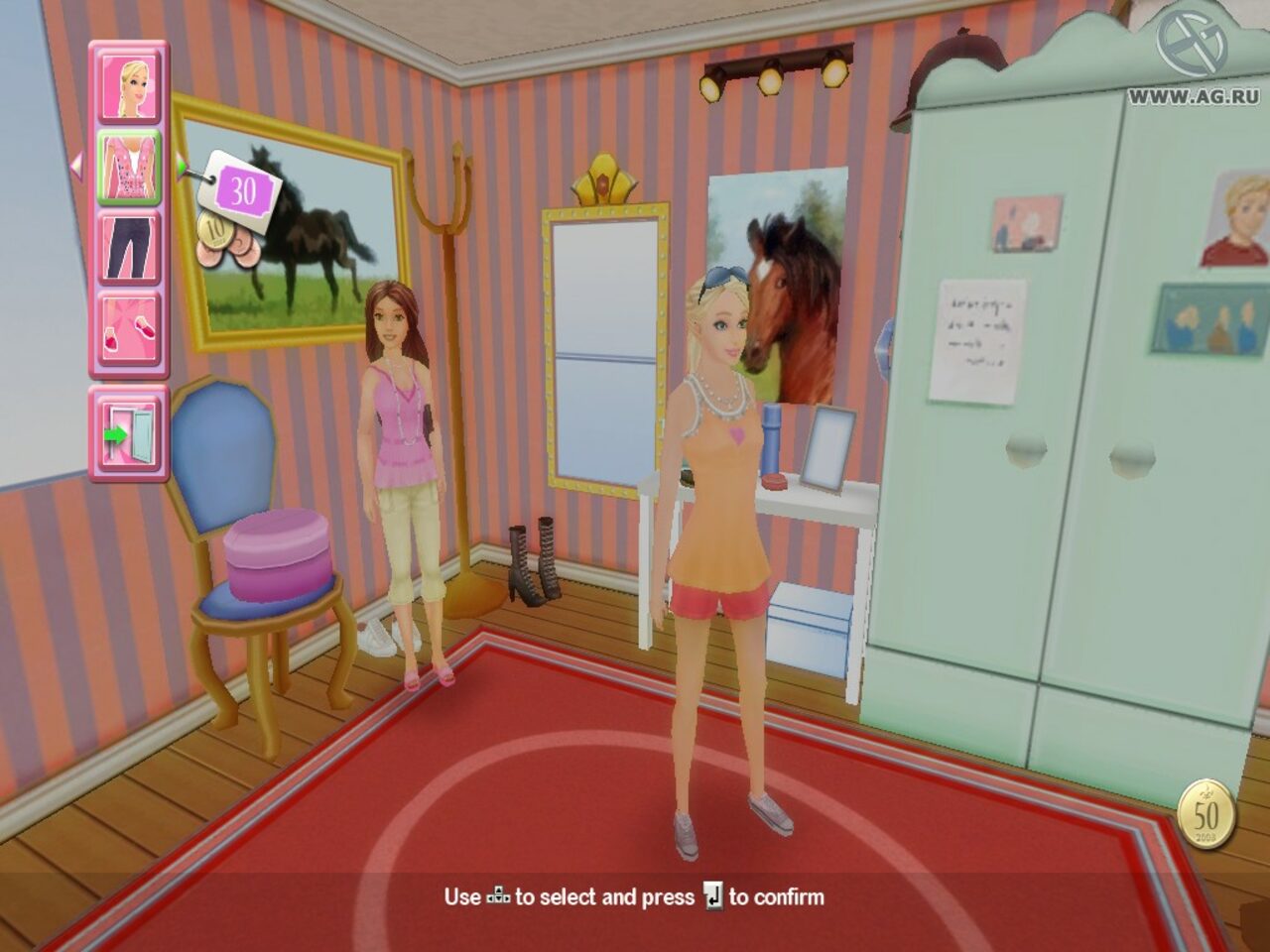 Désolé, en rupture de stock :(
Vous voulez ce jeu ? Nous pouvons vous informer par e-mail lorsque le produit sera nouveau disponible.
Notification
Description du produit
Barbie Horse Adventures: Riding Camp CD
Looking for a game that's a perfect escape from reality to unwind after a long and tiring day? Look no further! Developed by an experienced team from Pixel Tales and published by Activison, Barbie Horse Adventures: Riding Camp CD that's available on PlayStation 2 invites you to dive into an experience that redefines Adventure gaming genre as you know it. Smooth gameplay, engaging features, and a delightful premise - together they create a game worthy of your time and effort, because the entertainment you're going to experience will leave unforgettable memories! Buy Barbie Horse Adventures: Riding Camp PlayStation 2 CD at a cheaper price and begin your fun journey today!
Adventure genre
Stay busy with the constant challenge of solving puzzle after puzzle in Barbie Horse Adventures: Riding Camp PlayStation 2 CD. Accumulate information, process it and settle on educated choices. Due to the varying complexity of this adventure game, you'll find yourself in very different situations. In these, you'll need to devise peculiar techniques that'll get you to that next level. Improve at decision making and feel the sense of accomplishment once you do solve a puzzle. Train your mind and achieve the main goal. You can do this!
Features
You're bound for an immersive experience with Barbie Horse Adventures: Riding Camp CD! Here are some of the key features that will surely captivate you right from the start:
• Family-friendly - Is appropriate both older and much younger players;
• Singleplayer - The game includes a story campaign meant for solo players;
• Open world - Players can traverse stunning environments, meet colourful characters, and complete side content without limitations;
• Exploration - This title heavily focuses on travelling to uncharted locations and discovering secrets.
Autres détails
Date de sortie
Éditeurs
Activision Blizzard
Activision Value Publishing
Développeurs
Fonctionne sur