SPARK Gift Card 10 BGN Key BULGARIA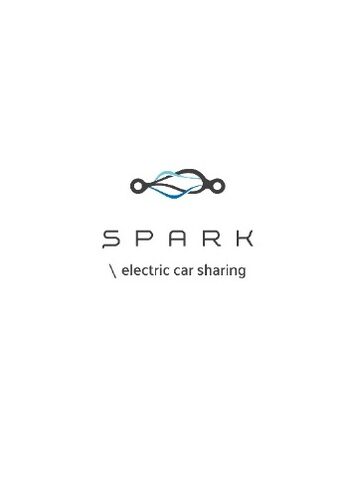 SPARK Gift Card 10 BGN Key BULGARIA
Ibahagi sa tao na maaaring magustuhan ito!
Pinakamurang alok
Looking for good deals?
Get them delivered to your inbox
Available at checkout:
Mga Mahalagang Paunawa:
Code is valid for 12 months.
Tiningnan din ng mga manlalaro
Paglalarawan ng produkto
SPARK Gift Card 10 BGN BULGARIA
Welcome to a world of electrifying adventures with SPARK Electric Vehicles! SPARK gift card offers you the opportunity to explore the city in an eco-friendly and exhilarating way. Say goodbye to conventional cars and embrace the future of mobility with state-of-the-art electric vehicles. Discover the seamless blend of technology, sustainability, and style that Spark EVs bring to the table. Unlock a world of limitless possibilities and make your travel experiences electrifying! With Spark EVs, you'll not only be embracing a sustainable lifestyle but also enjoying a thrilling driving experience. Their electric vehicles are equipped with cutting-edge technology that combines power, efficiency, and a commitment to reducing carbon emissions. Say farewell to gasoline stations and hello to hassle-free recharging. The future is now, and it's in your hands with SPARK 10 BGN gift card key!
What can I use a SPARK gift card for?
A SPARK gift card can be used for various purposes related to electric mobility and exciting adventures. Here are some of the ways you can utilize your SPARK gift card:
• Electric Vehicle Rentals. Use your gift card to rent a Spark Electric Vehicle of your choice. Whether you want to explore a city, embark on a road trip, or simply enjoy the experience of driving an electric car, the gift card covers the cost of your rental;
• Eco-friendly Travel. Plan a sustainable getaway using your SPARK gift card. Rent an electric vehicle to explore new destinations, visit scenic spots, and enjoy the freedom of emission-free travel. You'll be able to contribute to a greener future while indulging in unforgettable experiences.
It's always better with a SPARK gift card!
Welcome to the world of SPARK Electric Vehicles, where eco-consciousness meets exhilarating experiences. SPARK gift card is your ticket to a greener, more thrilling way of getting around. With this gift card, you can unlock a world of electrifying adventures, reduce your carbon footprint, and embark on unforgettable expeditions with ease. Designed with cutting-edge technology and a commitment to sustainability, SPARK is revolutionizing the way we move. Say goodbye to traditional gas-powered vehicles and embrace the whisper-quiet hum of electric motors. Whether you're exploring bustling cities, serene countryside, or breathtaking coastal routes, their fleet of electric vehicles will effortlessly take you wherever your heart desires. Buy the SPARK 10 BGN gift card key and embark on a greener adventure!
How to redeem a SPARK gift card?
Here is how to redeem your SPARK 10 BGN gift card key:
• Open your SPARK mobile app;
• Go to the Gift Vouchers section;
• Click the Add Voucher Code button;
• Enter the e-voucher code;
• Click the Add button.
Iba pang mga detalye
Petsa ng paglabas

Marso 1, 2019

Publisher

SPARK

Mga developer

SPARK