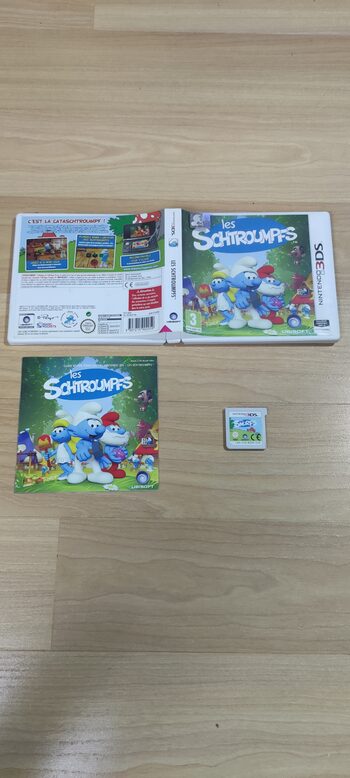 Ofertas del Marketplace: 1
No se puede enviar a

Estados Unidos

Publicado hace 1 año

Última actualización 13 días

Se realiza envíos. El juego esta en PAL FRA la caratula esta en francés pero el juego esta completamente en español Se prueba los juegos antes de subir las fotos, y nuevamente antes de preparar el pedido Aparte se venden más juegos en mi perfil. PS1 PS2 PS3 PS4 consola Nintendo 64 wii u 2DS 3DS, Gamecube Snes Super, xbox PC Mando Zelda Pokemon Mario Funko
Descripción del producto
The Smurfs
2011-07-19 marks the release date of one of the most prominent titles among arcade games, offering a unique take on characteristics that define this genre. Developed and published by the famous Ubisoft Entertainment, the title delivers a vibrant experience. Dive into the gameplay of The Smurfs CD on Nintendo 3DS that was received well by the gaming community, and holds a promising potential that expands the horizons of this pastime activity. Buy The Smurfs Nintendo 3DS CD at a cheaper price and find out for yourself what makes this game so addictive!
Arcade genre
Face every challenge head-on and successfully beat levels that increase in difficulty the further you progress in the game with The Smurfs Nintendo 3DS CD! Immerse yourself in all the elements typical of the arcade genre – vibrant environments teeming with hazardous traps, challenging obstacles, and enemies waiting to pulverize you to oblivion. While the intuitive controls make the levels fairly easy to navigate and making your way through countless maps is quite entertaining, the game tests your skills as well. You need a fast reaction and great hand-eye coordination to move around and eliminate all the threats simultaneously!
Features
The Smurfs CD delivers a set of nifty gameplay features that make the title even more immersive! Your experience is further enhanced by these mechanics:
• 3D Platformer – You are tasked with carefully manoeuvring treacherous terrain presented in 3D by climbing, jumping, and gliding to the end of the level;
• Action-adventure – You have to explore the world, solve puzzles, participate in combat, and take on various challenges;
• Atmospheric setting – You dive into the perfect blend of art style, music, and sound that evokes certain emotions;
• Education – The game teaches new things and requires you to actively participate and think about your actions;
• Family-friendly – The game is appropriate for both older and much younger players;
• Mini-games – You can unwind after a hard day by engaging in various side activities;
• Party game – The title can be played by multiple people at once at parties;
• Puzzles – Solving various puzzles is one of the core mechanics of the game;
• Singleplayer – The game features a solo campaign with a story.
¿Cómo funciona la compra?
Más información sobre el
Detalles del pedido
Fecha de lanzamiento
Editores
Desarrolladores
Funciona en
También te puede interesar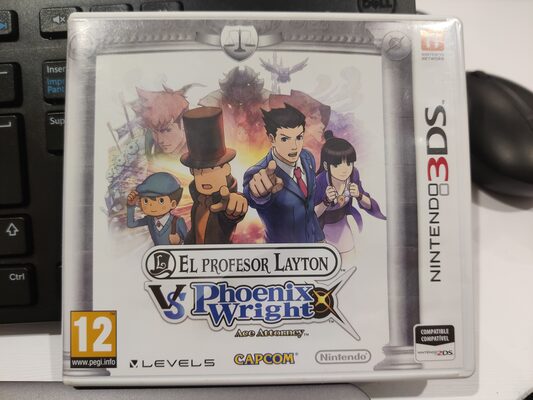 Professor Layton vs. Phoenix Wright: Ace Attorney Nintendo 3DS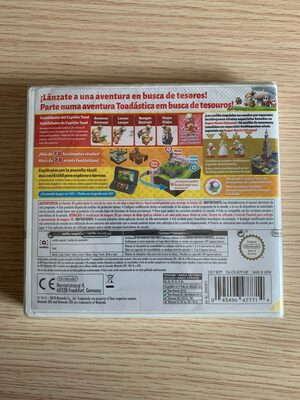 Captain Toad: Treasure Tracker Nintendo 3DS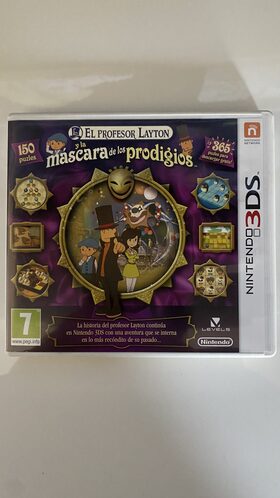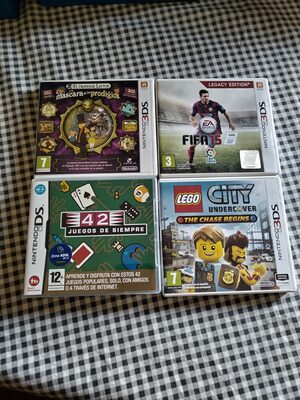 Professor Layton and the Miracle Mask Nintendo 3DS