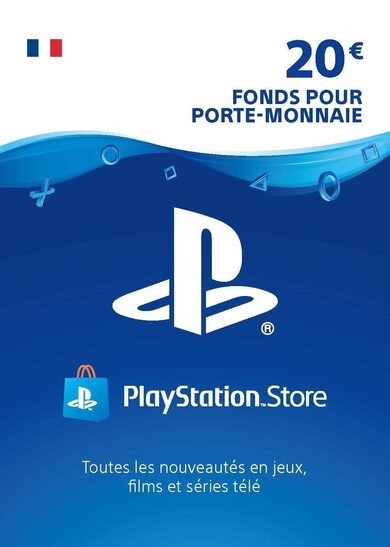 PlayStation Network Card 20 EUR (FR) PSN Key FRANCE
Kann nicht aktiviert werden in Vereinigte Staaten
Funktioniert auf
Wichtiger Hinweis:
No expiration date. Code is valid only for the FRANCE PSN store. Make sure that your account is registered to FRANCE.
PlayStation Network Card 20 EUR (FR) key
This PlayStation Network Gift Card 20 EUR key provides you with a code, use this code on your PSN account and instantly increase your account's funds by 20 EUR. It's convenient, simple, and safe!
You don't want to use it for your own account? That's even better as the Gift Card was essentially created to serve as a gift! Surprise your friend or a family member with a nifty gift!
PSN store contains loads of stuff, from games to movies, to add-ons, and various subscriptions. The PlayStation Network Gift Card 20 EUR key is the key that unlocks the things you want.
PSN cards come in many shapes and forms, the one you've chosen will add 20 EUR funds to your PSN wallet, but you should also know that these cards range in value from 10 EUR to 100 EUR.
Also, these cards come with no expiry date, what does that mean? Well, it means that their end-date is non-existent!
Enter the PSN Store and immerse in the experience provided! PlayStation Network Gift Card 20 EUR key right here is simply meant to smoothen your experience even further!
---
Veröffentlichungsdatum:
November 29, 2013
Entwickler
Sony Online Entertainment
Herausgeber
Sony Online Entertainment
---