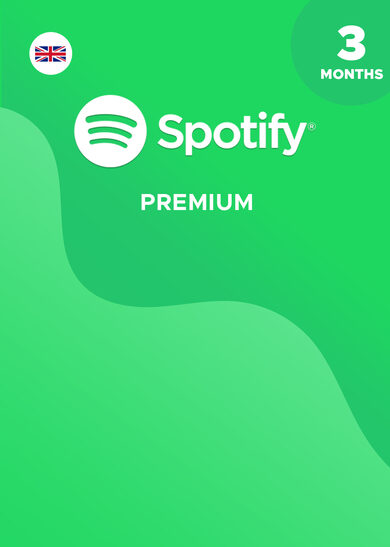 Spotify Premium 3 Months Key UNITED KINGDOM
Não pode ser activado: Estados Unidos
Sistemas operativos
Aviso importante:
No expiration date. Code is valid only for the UNITED KINGDOM account.
Spotify Premium 3 Months UNITED KINGDOM
Probably all of us love music – some more, some less, but melodies are often an integral part of our life. We tend to listen to the songs that create layers to our activities (for example, working out), or give certain significance to situations. Yet often we don't have extensive libraries ourselves; to solve this, buy Spotify Premium 3 Months Key UK and get your music to go at your pace!
Download songs
One of the more important perks that the subscription will get you is the freedom to download the songs and listen to them offline. The songs will not be downloaded to your device, per se; instead, they will be saved within the app, allowing you the access to them even if the internet connection is poor – or if you want to save up some of your date for other things. You can access your tunes whenever you desire, without too much trouble – once you buy Spotify Premium 3 Months Key UK, all the freedom is for you to experiment with!
No ads
Imagine listening to a particularly good string of songs, only to be interrupted by a loud and obnoxious ad. It not only ruins the vibe; it can turn you off from the music entirely. Well, Spotify understands it and does their best to keep your musical experience genuine and true. While being a premium user, you will not have to worry about when the next interruption destroys your immersion, nor will you hear a commercial jingle more than your favourite lyrics. So why not buy Spotify Premium 3 Months Key UK and immerse yourself in endless melodies!
Different devices
Additionally, you will be able to access Spotify on different devices. If you want to listen to music while on the go, traveling or working out, you may want to use Spotify on your phone. And if you have a tablet, you can use Spotify on it as well. But wait, if you are worried about how to supply your part with good and select music, you can install Spotify app on your computer as well. It's universal!
---
Data de lançamento:
January 1, 2010
---